Marion van den Akker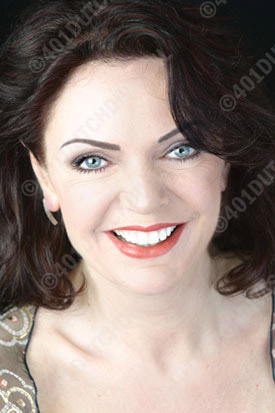 Marion van den Akker started her study at the age of 16. She studied at the Sweelinck Conservatory in Amsterdam with Erna Spoorenberg. After her leaving-examination she further followed master classes, made possible by scholarships, with a.o. Henk Smit, Nicolai Gedda, Brigitte Fassbaender, Josephine Veasey and Italo Tajo. This led to successes with interpretations of a.o. Verdi's Requiem, Brahms 'Alto-Rhapsody' and Mahlers 'Lieder eines fahrenden Gesellen'. As opera-singer she sang at the Nationale Reisopera, the 'Opera of Giessen' (Germany), the 'Opera Festival Stia' (Italy) and at the Vlaamse Opera (Flemish Opera) in Antwerp.
She made her debut with the Nederlandse Operastichting on February 14, 1982 in the role of Rosina in Rossini's opera 'Der barber of Sevilla'. Marion van den Akker was also to hear with the Operastichting as Pamina, 1983 (Magic Flute, Mozart), Dido (Dido and Aeneas, Purcell), Carmen (Bizet), Cherubino (Le nozze di Figaro) and Dorabella (Cosi fan tutte, Mozart).
Besides she gives regular lieder-recitals. Recently she appeared as Prince Orlovski ( a travesty role) in 'Die Fledermaus (2001).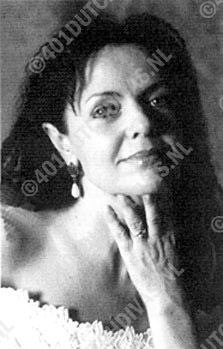 As opera singer she performed the following roles: Dido (Purcell: Dido and Aeneas), Carmen (Bizet: Carmen) Dorabella (Mozart: Cosi fan Tutte) Emilia (Verdi: Otello) Fjodor (Moussorgsky: Boris Godunov) Laura (Ponchielli: La Gioconda) Orlofsky (Joh.Strauss: Die Fledermaus) Nefertite (Phillip Glass: Achnaton) The Mezzo (Claude Vivier: Kopernikus) Laura (Tschaikofsky: Iolante) Lola (Mascagni: Cavaleria Rusticana) Mercedes (Bizet: Carmen) Cherubino (Mozart: Le nozze di Figaro) L'Enfant (Ravel: L'Enfant et les sortilèges) Monnica (Dragstra: Marthe) Jeanne d'Arc (Ansink: Ni Dieu ni Diable solo opera) Mary (Candeal: Life of Mary) 3rd Nimph (Dvorak: Rusalka), Rosina (Paisiello: Barbier), performed with a.o. De Nederlande Operastichting, De Nationale Reisopera, the Opera in Giessen, the Opera Festival in Stia / Firenze (Italy) and the Bamboo Organ festival at the Philippines
Marion van den Akker cooperated as soloist together with conductors as Gennadi Rozjdestvenski, Henry Lewis, Jean Fournet, Hartmut Haenchen, Edo de Waart, Yakov Kreizberg, Hans Vonk, Reinbert de Leeuw, Marc Soustrot, Claus Peter Flor, Kenneth Montgommery, Aldo Cecatto, George Pehlivanian, Muhai Tang, Neal Stulberg and Marc Foster. In the orchestra reperoir she sang a.o. Mahler's Lieder eines fahrenden Gesellen, Kindertotenlieder and Das Lied von der Erde, Verdi's Requiem (Palais des Beaux Arts in Brussels), Beethovens 9th Symphony under Claus Peter Flor, the Missa Solemnis under Marc Soustrot, the Stabat Mater of Rossini and Dvorak in the Concertgebouw in Amsterdam and many Passions of Bach.
Contemporary repertoire:
Sequenza for voice - Luciano Berio
The Mezzo - Kopernikus - Claude Vivier
Monnica - Marthe - Willem Dragstra
Jeanne d'Arc (Solo Opera) - Caroline Ansink (in opdracht voor Marion van den Akker)
"I Go" aria (Mathilde Willink) - Willem Jeths (in opdracht voor Marion van den Akker)
Anna Frank Cantate - Hans Kox
Op 22 songs - Arnold Schönberg
Cante Gonde - Jaques Lambrechts
Galgenlieder - Sofia Gubaidulina
Emerson songs - Sebastian Huydts (in opdracht voor Marion van den Akker)
Chamber music:
Marion van den Akker made tours with a.o. the Allegri String Quartet, the Ravel Quartet, the Raphaël Quartet and the Ebony band in works of Brahms, Chausson, Schubert, Mahler, Respighi and Schönberg.
Lied/ song-recitals she sang in more than 9 languages with pianist Rian de Waal in a.o. Amsterdam, London, Bath, Oxford, Toronto, Curacao, New Delhi, Casablanca, Lugano, Athens, Manila and Florence
Brahms, fragment ftom the "Altrhapsody"
Discography:
CD with o.a. Brahms lieder op. 91
CD with lieder van Schumann,Lizst,Brahms and Bartok
Available at her own home page
CD with orchestral lieder of Moussorgsky
Available at NM Classics the Netherlands 031 35-6244808
Links:
home page: Marion van den Akker