Hanneke van Bork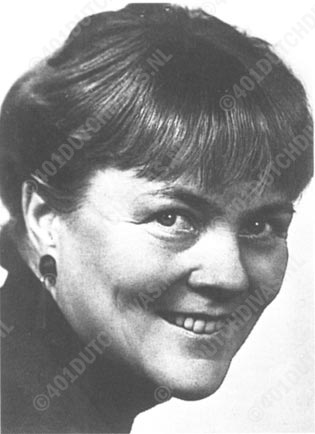 Hanneke van Bork, photo Abstede

Hanneke van Bork was born in 1931 at Amsterdam. She made her opera debut on March 10th 1955 at the De Nederlandse Reisopera with the chamber opera Het verzwegen huwelijk/ Il matrimonio segreto from Domenico Cimarosa. She sang the role of Carolina. Her career was further mainly abroad. She sang at the opera houses of Biel, Innsbruck, Graz and Braunschweig. From 1962 until 1966 she was engaged to the Stadtheater von Basel. In 1968 she appeared at the Glyndebourne Festival in Cavalli's L'Ormindo. Decca made a recording of this performance. Van Bork sang also in guest appearances at the Nederlandse Opera and sang at the Holland Festival. In 1968 she sang the role of Pamina at the Nederlandse Operastichting in a performance of Mozart's The magic flute. In this performance were the other artists a.o. Cristina Deutekom (The Queen of the Night), Marco Bakker (Papageno), Pieter van den Berg (Sarastro), Andor Kaposy (Tamino) and Ans Philippo (Papagena). Hanneke van Bork performed in the period 1968 to 1981 in The Netherlands a.o. the following roles: Sicle (L'Ormindo, Cavalli), Micaele (Carmen, Bizet), Elsa von Brabant (Lohengrin, Wagner), Fiordiligi (Cosi fan tutte, Mozart), Donna Anna (Don Giovanni, Mozart). She gave at the end of her career during a short period also singing lessons at the Conservatory of Utrecht. Afterwards she only kept herself occupied with some singing lessons and recitals.
Her repertoire enclosed a great number of roles and there exists several recordings of them, a.o. a Decca release of Die Zauberflöte/ The magic flute, with Dietrich Fischer Dieskau and Cristina Deutekom. Conductor is Georg Solti. Decca made also in Glyndebourne a recording of Pietro Francesco Cavalli's L'Ormindo with Hanneke van Bork as Sicle. At the same time there are recordings of her with works by Bach.

Hanneke van Bork died on May 3th 2003 in Utrecht, shortly before her fifty years wedding-feast.
Sources: a.o. Rudi Van den Bulck, B. Goudsmit-Van BorkJ.S.Bach, Magnificat BWV 243, Et exultavit hh: