At Gré Brouwenstijn's farewell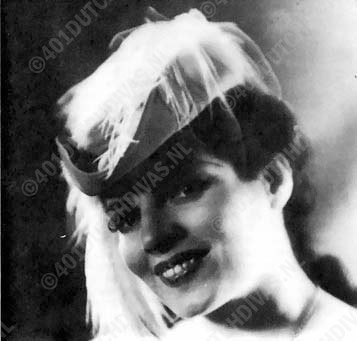 There is a time to come and a time to go - Gré Brouwenstijn often said this when she was asked by interviewers or by her loyal admirers why she wished to end her opera career in February 1971, after the first notices about her imminent farewell to the stage had appeared in the press as early as November 1969. A farewell also to a glorious career that took the singer in over 25 years to all great opera theatres in three continents, where she scored triumph after triumph.
It undoubtedly takes courage to end a career one self and of one's own free will at a moment when the voice is still able to shine in all its splendour and the interpretative powers enable an artist again and again to bring up new aspects in her interpretations. Gré Brouwenstijn summons up this mental courage because she wishes to live on in memory as she was at the height of her career and not as she might have become when she would have continued her career, advancing in years and inevitably diminishing in vocal powers.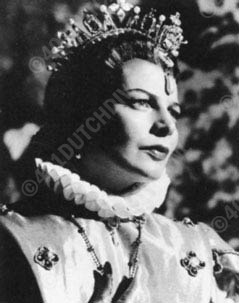 Now that in February 1971 the curtain definitely falls on the great career of Gré Brouwenstijn we are left with the recordings, the old programmes and memories of her radiant personality, her intimate singing and her sincere interpretations with which she managed to move us so incalculably many times. And, as she herself said so many times as Leonore in Fidelio about the voice of the imprisoned Florestan:
"Ja, diese Stimme, sie dringt in die Tiefe des Herzens.', Gré Brouwenstijn will in her turn live on as a singer whose voice and personality knew how to penetrate into the depths of our hearts.
Klaas A. Posthuma († 2001), January 1971.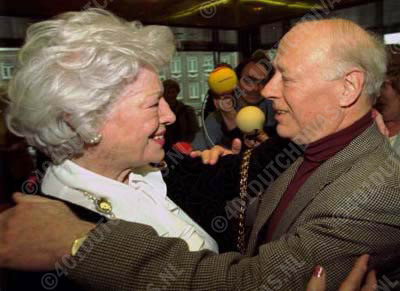 Gré Brouwenstijn and Bernard Haitink after a concert to her honour