Claudia Patacca
Kantate Der Weiberorden - Telemann
"Die stimmkräftige Sopranistin Claudia Patacca hat nicht nur in den Niederlanden studiert, sondern verkörperte blondgelockt und rotgewandelt mit strahlendem Läecheln ein frohe Meisje, wie sie einem vor Lebenslust überbordenden Genre Bild von Pieter Breugel entstiegen sein könnte. Helle begeisterung beim Publikum"
5-7-04 Franz Sabo, homepage.mac.com
Concert Schloss Eggenberg, Graz, with Musica ad Rhenum, Styriarte, Die steirischen Festspiele
La Clemenza di Tito - Mozart
"Auch Claudia Patacca als vor Ehrgeiz rasende, im Terzett des ersten Aktes aber auch wieder überraschend weiche und schwache Vitellia mit im Grunde leichtem, lyrischen Material (und ebensolchem Karakter) wagt ungewöhliche Auszierungen und Verrat den Willen zu personlichen Auffassung der Partie,….."
Opernwelt, april 2003
CD review La Clemenza di Tito (Vitellia), W.A. Mozart

Claudia Caterina Patacca was born on 17 September 1965 in Enschede where she grew up. From her childhood up she was always occupied with music, very much stimulated by her parents, father Italian, mother Dutch. Claudia began her studies with Anne Haenen at the Conservatorium in Enschede (The Netherlands). After five years of study she graduated cum lauda and won the Tubantia Prize. She continued her studies at Hans Nieuwenhuis's International Opera Centrum in Amsterdam. Currently she is coached by Henny Diemer.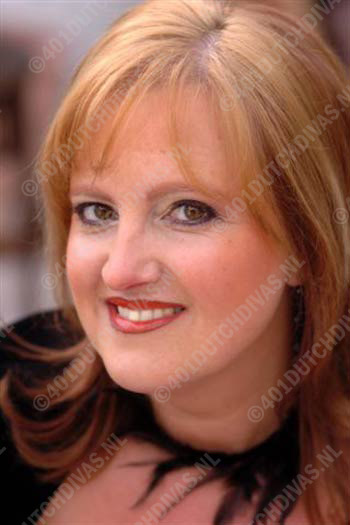 During her career Claudia has developed into a well respected soloist. She performs with many ensembles in the Netherlands and throughout Europe. Claudia has performed in America, Japan, Italy, England, Germany, France, Poland, Ostria, Belgium and the Czech republic.
Orchestras and Conductors
Claudia has worked with conductors such as Edo de Waart, Simon Rattle, Carlo Rizzi, Antonio Pappano, Jan Willem de Vriend, Ton Koopman, Gerd Albrecht, Christian Zacharias and Jed Wentz, as well as with Orchestras such as the Radio Filharmonisch en Symfonisch, the Radio Kamer Orkest, the Nederlands Philharmonisch Orkest, the Combattimento Consort, the Amsterdam Baroque Orchestra, the Brabants Orkest, the Noord Nederlands Orkest, the Nederlands Ballet Orkest, the Essener Philharmoniker, the Northern Symphonia of England, the Kyoto Symphony Orchestra……
During the radio series "Matinee op de Vrije Zaterdag" Claudia has sung solo roll's Die Liebe der Danae from R. Strauss conducted by Edo de Waart, Das Nuschnuschi (Hindemith) conducted by Gerd Albrecht, Le Roi Arthus from Chausson (Holland Festival) conducted by Edo de Waart, in Semiramide from Rossini conducted by Ion Marin and Don Carlos from Verdi conducted by Carlo Rizzi with the Radio Philharmonisch Orkest.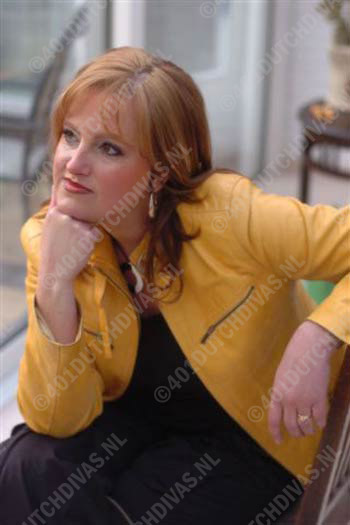 Brahms, Ein Deutsches Requiem, 'Ihr habt nun Traurigkeit'
Claudia can also be heard on CD in the operas La Clemenza di Tito (Vitellia), Il Sogno di Scipione (Constanza), Ascanio in Alba (Venus) and Il Re Pastore (Tamiri) from W.A. Mozart conducted by Jed Wentz, the Carmina Burana from Orff in a translation by Willem Wilmink.
Take a look at her own website: www.patacca.nl