Hans Kaart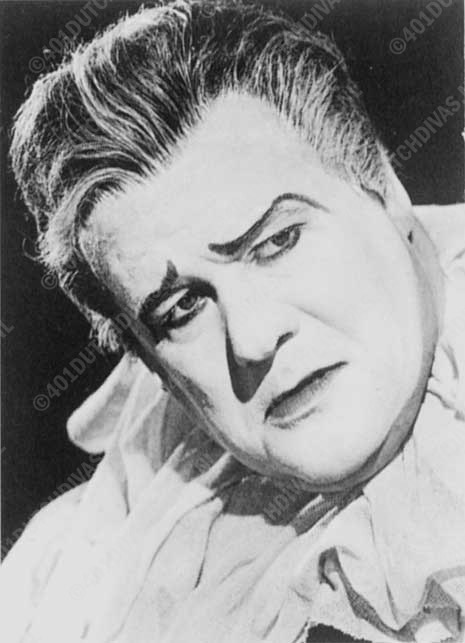 Hans Kaart (pseudonym for Johannes Jansen) was born on 10 May 1920 in The Hague. He came from a family of stage-actors and started self his career as a stage-actor. After World War II his voice was discovered and further developed with Johanna Zeghers-de Beijl in The Hague, with Fred Husler in Detmold and in Italy. In 1956 he debuted in Germany at the Staatstheater von Karlsruhe.
On 24 Augustus 1956 Hans Kaart made his debut at the Nederlandse Opera in the role of Canio in Pagliacci. A role which he sang in 1959 again, in the Amsterdamse Stadsschouwburg (Amsterdam City Theater). On 15 March 1960 he sang in Turandot the role of Calaf, Turandot was sung by Marijke van der Lugt, Timur alternately by Helmuth Fehn and Guus Hoekman, Liu was sung by Jeannette van Dijck and Mirella Freni(!). Hereafter Hans Kaart sang further in the Netherlands as Radames (Aïda, 1960), Canio (Paljas, 1960), again twice in Turandot (7 July and 17 November 1961, his final appearance in this country).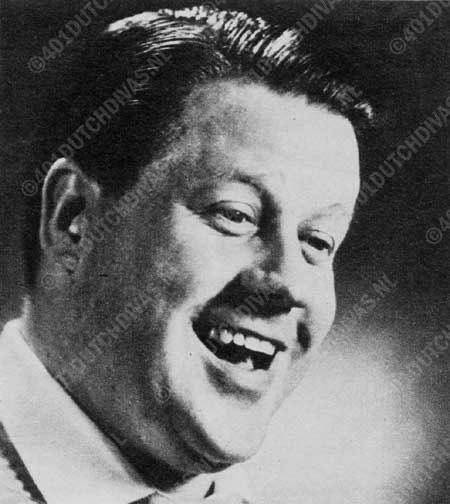 After 1958 he obtained great success in the London Covent Garden, especially as Calaf in Puccini's Turandot, but also as Radames in Aïda and as Don José in Carmen.From 1960 he joined the Deutschen Oper am Rhein Düsseldorf-Duisburg, where he was equal success full. In 1962 Kaart sang at the opera of Chicago the role Samson in Saint-Saens' Samson et Dalila. The role of Dalila in this performance was sung by the Belgian mezzo-soprano Rita Gorr.
Hans Kaart was married with the Scottish mezzo-soprano Carolin Raitt, here - in Holland - better known as Caroline Kaart. She made for years a popular radio program. Hans Kaart died on 18 June 1963 in Lugano after an ear operation.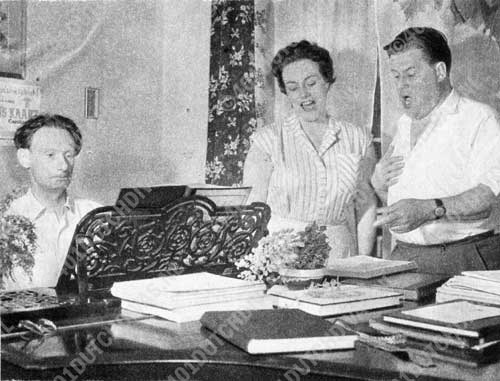 During their residence in the Netherlands Hans and Caroline Kaart-Raitt study daily with Nico Ringels (at the piano).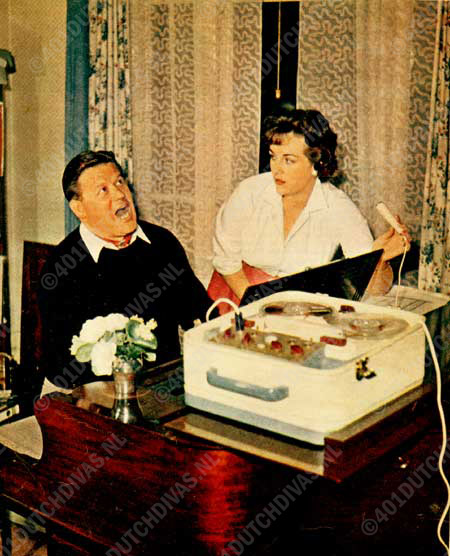 While studying the tape recorder is of great help, every mistake is record in detail.
Even Caroline, now joining the Nederlandse Opera, uses it.
DDR 0903 Hans Kaart - tenor - (1920-1963)
01-Trovatore, Di Quella Pira
02-Otello, act 2, Ora e par sempre addio
03-Otello, act 1, Esultate
04-Otello, act 4, Nuin mi tema
05-Trovatore, act 2, Duo Non son tuo figlio, with Caroline Raitt, mezzo soprano
06-Trovatore, act 4, Duo Ai Nostri Monto, with Caroline Raitt, mezzo soprano
07-Die Walküre, Winterstürme, Paris November 1956, conductor Pierre Dervaux
01-06 Paris March 1956, Orchestre du Théatre National de l'Opera, conductor Robert Blot
Oper am Rhein - Duisburg 14 february 1963
Aïda, Ingrid Bjoner, soprano
Amneris, Erika Wien, mezzo soprano
Radames, Hans Kaart, tenor
08-Aïda, Introduction
09-1e act, Se quel guerriero io fossi!Radames
10-Celeste Aida, Radames
11-Duet, Quale insolita gioia nel tuo sguardo! Radames, Amneris
12-3e act, Duet, Pur ti riveggo, mio dolce Aida, Aïda, Amonasro
13-Nel fiero anelito di nuova guerra, Radames, Aïda
14-Fuggiam gli ardoriinospiti, Aïda, Radames
15-4e act, 1e scene, L'abborrita rivale a me sfuggia, Amneris
16-Duet, Gia i sacerdoti adunansi, Amneris, Radames
17-Scena del giudizo, Ohime! morirmi sentom, Amneris, Ramfis, Sacerdoti
18-4e act, 2e scene, duet La fata! pietra sovra me si chiuse, Aïda, Radames
Hans Kaart made some rare records for the label HMV, a.o. duets together with his wife.
Hans Kaart (tenor), Caroline Raitt (mezzo). Orchestra du Theatre National de l'Opera, under Pierre Dervaux and Robert Blot.
HMV 5 C 047-11646 - f10,-. (historical release). This is a release from 1971, the original recordings where from April (R.Blot, HMV FBLP 1083) and November (P.Dervaux) 1956.
n.b. f10,- means about Euro 4,50
LEONCAVALLO: I Paglacci 'Recitar...Vesti la giubba' PUCCINNI: La Fanciulla del West 'Ch'ella mi creda'. VERDI: Rigoletto 'La donna è mobile' II Trovatore 'Non son tuo figlio' (with Caroline Raitt, mezzo) - 'Di quella pira' - 'Un giomo turba feroce...Ai nostri monti' (with Caroline Raitt). Otello 'Esultate' - 'Tu? Indietro! Fuggi!!...Ora e per sempre addio' è 'Niun mi tema'. WAGNER: Die Walküre Ein Schwert verhiess mir der Vater' -'Winterstürme' - 'Siegmund heiss ich'.
More information about Hans Kaart (in Dutch):
articles, a.o. in Haagsche Post, 1960 & photos