Gre Brouwenstijn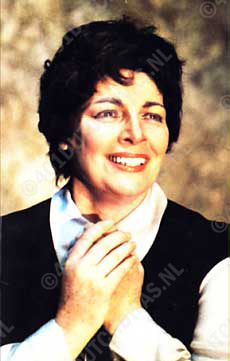 "...The most admirable performance was created by Gre Brouwenstijn, who gives with here impersonation of Leonore a maximum of vocal beauty ... She has placed herself with this performance among the best Leonores of this time....".
Het Binnenhof.
"....In July 1954,with rehearsals for the fourth post-war Birth festival in full swing, Wieland Wagner's production of "Tannhäuser" was anticipated with particular curiosity. For one thing "Tannhäuser" had till then only seldom had been presented at Bayreuth, and for another there was a growing conviction that Wieland Wagner's style as a director would set a distinctive stamp on the "New Bayreuth". As rehearsals progressed, the attention of the notorious Bayreuth grapevine was focused more and more on the soloists. The Chilian Heldentenor Ramon Vinay was not new to Bayreuth, and as for the young German baritone Dietrich Fischer-Dieskau, his fame had preceded him. The new Elisabeth was arousing particular curiosity, a Dutch soprano who, rumour had it, combined a warm, radiant voice with the look of the film star Ingrid Bergman...."
Philips Legendary Classics, Paul Korenhof.
The most famous Dutch opera singer of the post-war years, Gré Brouwenstijn (born 1915) made her début in 1940 as the First Lady in Die Zauberflöte. She became a member of the Hilversum Radio Choir, then sang as a soloist in operatic broadcasts. In 1946 she joined the Netherlands Opera, where she made her début as Giulietta in Hoffmanns Erzählungen; there followed great success as Tosca and (in 1949) as Leonore (Fideleo), one of her greatest roles. In that part she received acclaim at the Vienna State Opera , the Paris Opera , Stuttgart, Berlin and the Theatro Colon; she also sang it at Covent Garden (her début there was as Aida in 1951) and Glyndebourne. She appeared frequently at the Holland Festival after her début in 1949 as the Trovatore Leonore, Reiza, Jenufa, Amelia (Ballo), Donna Anna, Desdemona, the Countess, Tatyana, Leonore (Forza), Senta, Iphégenie ( en Tauride), and, of course, Leonore (Fideleo) were other roles she sang there. Between 1954 and 1956 and again in 1965 she appeared at Bayreuth, as Elisabeth, Freia, Sieglinde, Gutrune and Eva. Her American début came in 1959, when she sang Jenufa at the Chicago Lyric Opera. She continued singing into the mid-1970s. John T. Hughes, EMI Classics.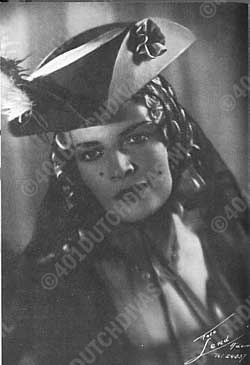 Jiulietta, "Les Contes de Hoffmann"
Gré Brouwenstijn's greatest role was Leonore in Beethoven's only opera "Fideleo".In this role she found the combination, ideal for her, of nobility, warmth and the spirit of self sacrifice. She first sang this opera on 15 November 1949 and made her final stage appearance in it in February 1971.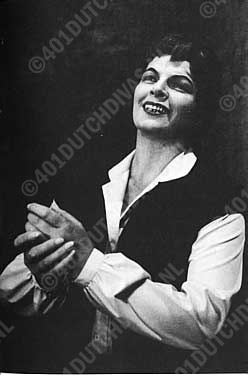 Throughout all those years she sang Beethoven's music again and again , and as time went on she became known from Berlin to Buenos Aires as the ideal Fideleo. Pity that there has never been a complete studio recording. Bruno Walter had the intention to do this, but unfortunately he died before he could realize it. But in the Dutch archives there must be radio recordings, so let us hope that some label will give it a try!
Gré Brouwenstijn, who died 14 December 1999 at the age of 84 in Amsterdam, was any doubt one of the greatest opera singers of the Netherlands in the 20th century.
Verdi, D'amor sull'ali rosee Il Trovatore