Cornelie Meysenheim
Cornelie (Cornelia) Meysenheim was born March 29, 1849 at The Hague (Den Haag), child of a Dutch father and French mother and spent most of her childhood in Djakarta on the isle of Java in the former Dutch colony Nederlandsch Indië (now Indonesia), her father being an engineer with the Bureau of Telegraphy there. At the age of 14 she returned to Europe with her mother. She graduated from the Royal Conservatory in Den Haag in 1871. Supposedly William III then provided the means for her to continue studying with Pauline Viardot-Garcia in Paris. Pauline Viardot-Garcia (1821-1910) was a French mezzo-soprano; sister of Maria Malibran; pupil of her father, Manuel García and taught (1871-75) at the Paris Conservatory.
Cornelie Meysenheim after a painting
Her first operatic appearance was as Marguerite in Faust in Munich in 1872. She remained with the Royal Court Theater in Munich until 1880. From 1880 to 1885 she was based in Karlsruhe, then returned to Munich where she stayed until 1895. She frequently appeared as a guest artist throughout Europe. For 'Kaiser Wilhelm I' she gave at Wiesbaden many summers private concerts, performed with Clara Schumann accompanying her on the piano. She was in the first performance of 'Hänsel und Gretel' as the witch, in Munich on December 30, 1893 (one week after the first performance in Weimar). She was for years a famous singer at the operas of Munich and Stuttgart, these houses are known for using only first-class singers. During her German period she married Heinrich Schubel, a cellist with the Berlin Philharmonic, and later divorced.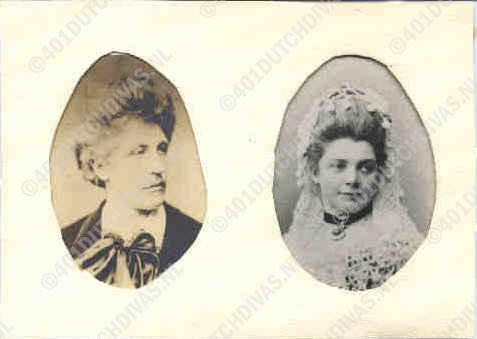 Cornelie Meysenheim with Heinrich Schubel
When she went to Holland she was no more at her best. But she could compensate this with her acting-talent on stage, especially in the role of Carmen, a role that she particularly liked. During the period 1888-1895 in Holland Cornelie Meysenheim sang with different opera companies. She appeared in opera companies as 'Hollandsch Opera-Gezelschap', 'Hoogduitsche Opera' and 'Nederlandsche Opera' (of Johannes de Groot and Cornelis van der Linden). She sang roles as Mignon, Carmen, Rosina (Barber of Sevilla), Margarethe (Faust,Gounod), Marie (La fille du regiment, Donizetti) and Rose Friquet (Les dragons de Villars, Aimé Maillart).
After the period in Holland she came to the US with Colonel Mapleson in 1896. Colonel Mapleson (James Henry Mapleson) - a leading Victorian/ English operatic impresario, born 1830 - provided a prelude to the Metropolitan season of 1896-97 with a short season of Italian opera of the archaic sort at the Academy of Music. The doughty manager could no longer fly his old London colors, so he appeared as the sole director of "The New Imperial Opera Company."' With two or three exceptions all his singers were strangers to the opera-goers of New York. Mme. Scalchi was again with them, and Signor de Anna; but the rest were newcomers. Among them were Mme. Hariclée-Darclée, Mme. Bonaplata-Bau, Susan Strong, and Mme. Giuseppina Huguet, sopranos; Mme. Parsi, Mlle. Ponzano, contraltos and Mme. Meysenheim, mezzo-soprano; Signori de Marchi, Randacio, Betti, Olivieri, and Durot, tenors; Signori Ughetto and Alberti, barytones, and Pinto, Terzi, Giordano, Borelli, and Dado, basses. The conductors, capable men both of them, were Signori Bimboni and Tango. Within a fortnight "Aïda," " Trovatore," "Traviata," "Les Huguenots,"' "Sonnambula,"' and "Faust" had been sung and a new work brought out. This was "Andrea Chenier,"' by writer Luigi Illica and composer Umberto Giordano, which had its first performance in America (premier in Italy, 1892) on November 13, 1896. Durot (tenor) sang the role of Andrea Chenier, Ughetto (baritone) Carlo Gérard, Bonaplata-Bau (soprano) Maddalena di Coigny and Cornelie Meysenheim sang the small part of 'La Mulatta Bersi'.
Cornelie Meysenheim was a professor of music at the Metropolitan School of Opera from 1904 to 1908, and gave private instruction after that. Her students (not only in America) included Henry Dons, Judels Kamphuizen, Susanna Endriss, Minna Degen, Hanka Sjelderup, Lillian Heidelbach, and Eva Parnelle.
She died December 31, 1923.