Julia Culp
When in 1932 the book "Twelve Interesting Women" was published, Jo van Ammers-Küller wrote in the foreword, that she would start with a portrait of Greta Garbo. But the Swedish movie star refused. Instead of Garbo, she choosed for Julia Culp, in those days a concerts singer of nearby equal fame. In spite of a relatively short range and only a medium-sized voice, Julia Culp was undoubtedly among the great singers of her era. Her recorded legacy confirm the verdict: she enthralled her audiences by dint of her astonishing control of tone and dynamics and her innate artistry. Solely a recital and concert performer, she knew her own limits, but within them was mistress of all she undertook. Michael Scott added in The Record of Singing. Vol.2 (London, 1979) that she achieved her aims 'with an instrument of great natural beauty, musical in itself, like a fine Guarnerius cello, and she played upon it with a noble poise and breadth of phrasing'.
Julia Bertha Culp - nickname Juultje - was born on 6 October 1880 at Groningen in the Northern part of the Netherlands as daughter of Baruch Culp, musician and merchant, and Sara Cohen. The Culp's belonged to a Jewish family of comedians and musicians. So Julia's father was musician of profession in the Groninger Harmony Orchestra. In a book Julia wrote in 1915 - when she was at the height of her fame - she declared: 'My mother discovered my beautiful voice when I was two years old, for I cried so terribly that she constantly told my father "you see she will become a singer, she has such lungs and temperament". My father didn't believe it, so when I was seven years old he wanted me - and her sister Betty - to study the violin and piano first,' But at ten her voice was obviously developing fast, and soon she was singing at concerts in her home town and in Amsterdam, where she had gone to study with Cornélie van Zanten at the Conservatory there, gaining first-class honours in 1900.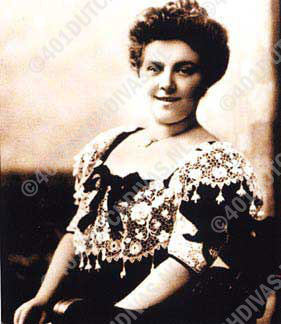 She moved to Berlin to be at the heart of cultural life on the Continent and her début took place there in 1901. Although she was a success, she felt she still had a lot to learn and Wilhelm Berger, accompanist at her début, introduced her to Etelka Gerster, famous soprano and teacher. Gerster was convinced of the quality of Culp's voice and would give her lessons with delay of payment. Culps habit to sing somewhat to slowly was corrected by Gerster. She sang at a tea party to honour the famed Mathilde Marchesi given at Gerster's school. Long after, Lotte Lehmann recalled the occasion and how Culp's 'wonderful voice floated in silver streams through the room'. After in Maagdenburg took duty for a well known singer at a concert with pianist Ferruccio Busoni here name was quickly established. From 1905, after a recital with Coenraad Bos, leading accompanist of his day, in Amsterdam, she felt ready to embark on an international career. She appeared in various European cities, once with Grieg, once with Mengelberg in Amsterdam, once with Klemperer in Prague, once with Fritz Busch at the piano in Gotha; more often she was partnered by her younger sister, Betsy. Later Culp appeared with, among others, Richard Strauss and Saint-Saëns. In May 1911 she sang the Angel in 'The Dream of Gerontius' in London under Wood, who coached her specially for the part. She also appeared with Sir Beecham in the premiere of Delius's Songs of the Sunset.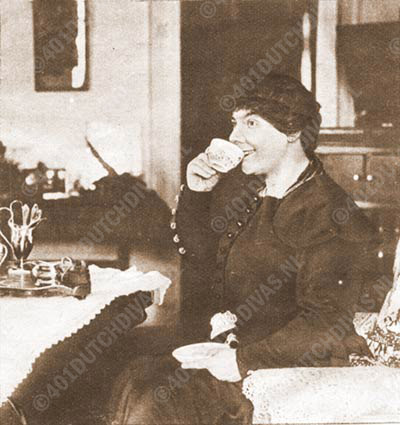 Julia Culp in America
" ... the highly appraised singer Julia Culp, who by her appearance took by storm the hearts of the Dutch public, sojourned at he moment for some time in America, where one of our photographers made this picture of Julia Culp in her home in New York ... "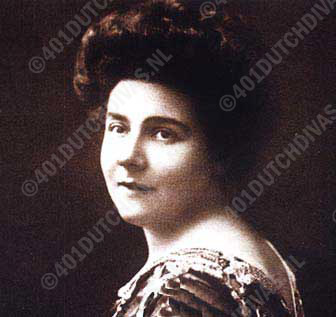 In 1913 she finally reached the United States, a visit which eventually led to
the recordings she made. The critics unanimously praised her début at Carnegie Hall, even though she had hardly recovered from a stormy Atlantic crossing. One critic wrote: 'Very handsome of presence and of striking personality, she gives tremendous authority and conviction to her utterance, and her voice is supported by the most remarkable breath-control conceivable.' Another commented: 'Madam Culp is a past mistress at spinning the tone, and she thus achieves ravishing effects with her pianissimo.. She breathes so easily that her phrasing is a marvel of sustained emission. These verdicts are amply confirmed by her recordings. They include many of the items she sang on that occasion and at a further recital in February. Until 1917 `the Dutch Nightingale' made yearly long, undermining, but successfully concert tours through North - as well as South America, at which she sometimes sang together with the tenor Enrico Caruso. She continued to appear in the USA to increasing acclaim until the war intervened in 1917. In 1916 she appeared before President Woodrow Wilson at the White House in Washington, together with Pablo Casals, Percy Grainger and Granados, who tragically died at sea soon afterwards ( Culp sang at a benefit concert for his children).
After her second marriage to a Czech 25 years her senior in 1919, she gradually withdrew from the burden of recitals, but she continued to appear occasionally during the 1920s, giving her last public concert in 1930. After her husband died in 1934 she took up a teaching post in Vienna. The last time her voice was heard was in a broadcast in 1935. When the Germans moved into Vienna, she fled to Amsterdam together with here sister Betsy where, being partly Jewish, they both were forced into hiding. Furtwängler intervened and she was allowed to return to her flat. She continued to live there quietly after the war with her sister until Betsy's death in 1958. Betsy's dyeing in 1958 meaned a hard blow to Julia. She died a fortnight after her 90th birthday in 1970 at the 13th October. Only a few people knew at that time, that despised the shortness of her career, she was one of the Netherlands greatest singers.