Ria Focke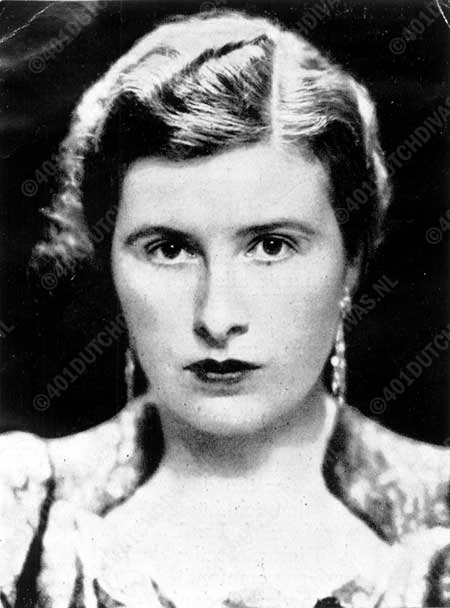 Ria Focke was born in 1910 in Rotterdam. She received her singing training with Rose Schönberg and Cornélie van Zanten at the Amsterdamsche Conservatorium. She started her singing career as a concert singer and co-operated many times in concerts under conductors as Willem Mengelberg, Eduard van Beinum, Heinz Tietjen and Frans von Hoeslin. On Sunday 21 May 1939 she sang under Van Beinum during an AVRO concert in the Concertgebouw a Lied from Mahler's Des Knaben Wunderhorn and two of his Rückert Lieder. Two famous Dutch violin players Theo Olof en Herman Krebbers played during this concert the double concerto of Bach, BWV 1043. On 20 March 1941 she sang in the Concertgebouw under Hoessslin the world premiere of Hoesslin's Die Heimat and also of Hoeslinn Drei romanische Sonette, first performance. Under the baton of Carl Schuricht she appeared in concerts given in Utrecht and in the Kurhaus of Scheveningen of the third part of Wagner's Siegfried, in which she sang the role of Erda.
She also co-operated in some opera performances in Amsterdam under auspices of the Wagnervereeniging (Wagner society). On 16 and 18 June 1938 - her opera debut - under Erich Kleiber in Siegfried, she sang Erda, Siegfried was Max Lorenz, Brünnhilde (Marta Fuchs), Willem van Sante (Fafner). On 8 en 10 June 1939 she sang, now under Tietjen in Die Walküre as Grimgerde, Siegmund (Franz Völker), Brünnhilde (Marta Fuchs), Wotan (Jaro Prohaska), Rossweisse (Maartje Offers). For the Wagnervereeniging she sang on 8 September 1938 in Le donne curiose by ErmannoWolf-Ferrari under Johannes den Hertog and with the Nederlandsche Operastichting on 11 December 1939 as 3th dame (alternately with Ans Stroink) in Die Zauberflöte, also under Den Hertog. First Dame Gré Brouwenstijn, 2th dame Ruth Horna.
In 1936 she went to Germany for concert- and opera appearances. This was on recommendation of Tietjen, who was so delighted about her singing capabilities, that he her engaged for the Berlin State Opera, as well as for the Bayreuther Festspiele. Her prime was the period 1939 tot 1941, when she appeared in several performances in Bayreuth , a.o. as Erda in 'Die Walküre' and as Mary in 'The flying Dutchman'. In 1940 she established her self in Berlin.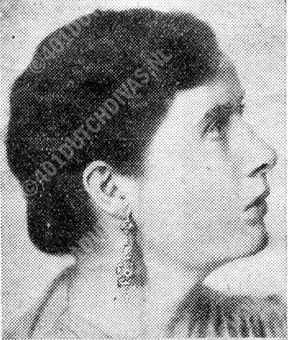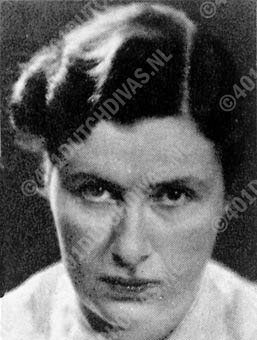 Ria Focke (Ria Focke-van der Spoel) was married with the pianist Fré Focke, after World War II she didn't appear anymore. She made no official records, but there exists a live-recording for the label EJS of highlights of Wagner's opera The flying Dutchman, where she sings the role of Mary. At the record is written Margarete Klose for this role, but that's wrong, it's definitely Ria Focke.