Angela Andáy
" ... moving performance…, fascinating coloraturas…, very high quality ... "
Ruhr Nachrichten
" ... warm voice… pleasant presentation ... "
De Stem, Breda
" ... beautiful and clear articulation in all languages…, wonderful performance…, very promising ..."
Gelders Dagblad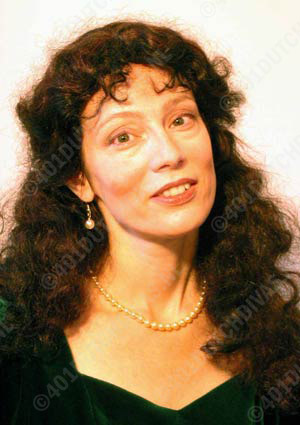 photo Hans van Aalten
Angela Andáy

Angela Andáy (concertsinger, contralto) after only six singing lessons, was chosen to enter the Conservatory of Music in Amsterdam, continued her education in The Hague and Antwerp and graduated in both Teaching ('91) and Performance ('93). She was awarded stipends by 'The Prince Bernhard Foundation' and as requested by Aafje Heynis, by 'The Artibus Sacrum Foundation'. She studied with Cora Canne Meijer Luciënne Van Deyck ('92-95), Jean Temperley ('95), Vera Rózsa ('92-93) and at invitation, with Christa Ludwig ('97). She has also sung in masterclasses of Ank Reinders, Peter Elkus, Agnes Giebel, Emma Kirkby, Kurt Widmer, and others.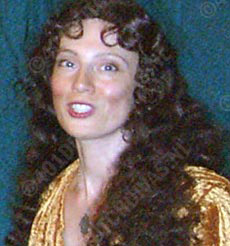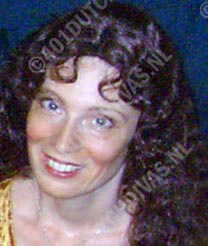 This natural coloratura-contralto has frequently sung as a soloist in oratorios and symphonic works with conductors as Jules van Hessen, Benjamin Ashkenazy, Christian Mandeal, Ludo Claesen, Joop Schets, Arthur Mahler, Paul van Gulick, Marc Versteeg, Heinz Friesen and Johannes Keller. She interpreted the solo part in the world's first performances of Marc van Delft's 'Carmina Burana' and 'Elegy for the Earth', major works especially composed for her, both with large symphonic harmony orchestra. She has also performed the famous 'El Amor Brujo' of De Falla, Wagner's Wesendonklieder, Mahler's Kindertotenlieder, Beethoven's Ninth and oratorios of Purcell up to Vaughan Williams, including Bach, Händel, Vivaldi and Pergolesi.
Angela has sung in the Netherlands, Belgium, England, France, Germany, Switzerland, Italy and Israel. She has given recitals with pianists as Phillis Ferwerda, Grada Visser, Eva Becker and Tomás Vísek (Prague) in places as Amsterdam, London, Cologne and Berne. She has sung as a soloist with professional orchestras from the Netherlands (Het Gelders Orkest, Florilegium Musicum, and others), Germany, Romania and Bulgaria.
The voice of this Dutch contralto has been recorded without alteration in the exceptional range of four octaves (G-g'''). As a soloist she has been recorded for radio, television and CDs by local stations, the Dutch Concert Station, TROS, BRT, SONY Austria, AMR, Lindenberg and Mira Sound. In 2002 she was invited for the CD recordings of the 'Flower Fairy Song Cycle', composed by Maria Talis on poems of Cicely Mary Barker, painter of the famous Flower Fairies.
Aukeline van Hoytema of the Dutch classical Radio ranked this contralto sixth of 'The CD Top 10' among Placido Domingo (7), Emma Kirkby (5), Kiri te Kanawa (4), Kathleen Battle (3) and Jessye Norman (2).
source: AngelaProDeo.org
Gabriel Fauré: Le Parfum Impérissable

More music fragments and biography on Angela Andáy's website.