Harry Peeters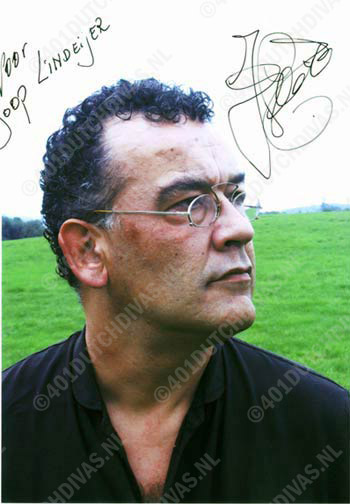 The Dutch bass-baritone, Harry Peeters, was born in 1959 and studied singing in Maastricht and Vienna. He debuted - 23 years old - at the Vienna Volksoper in 1984 as Rossini's Basilio. He has won a number of prizes including the International Belvedere Competition in Vienna. Featuring to this success he was engaged by the Wiener Volksoper, where he staid until summer 1985. He performed there roles as Basilio in Rossini's Il Barbiere di Siviglia, Sarastro in Mozart's Die Zauberflöte and Colline in Puccini's La Bohème. In 1985 he made his debut in a new release of Die Zauberflöte (The magic flute) of Jerome Savary at the Bregenzer Festival in Austria.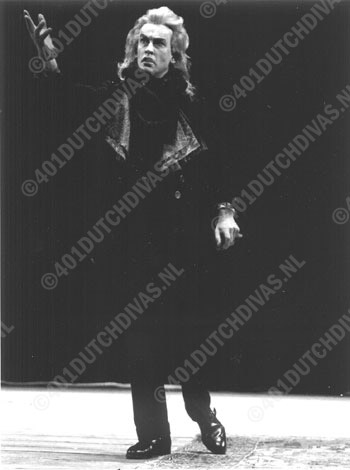 Harry Peeters as Dr. Miracle in Les contes d'Hoffmann, Paris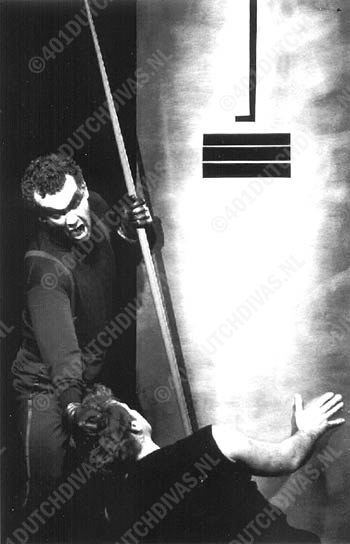 Harry Peeters as Klingsor in Wagner's Parsifal, Cologne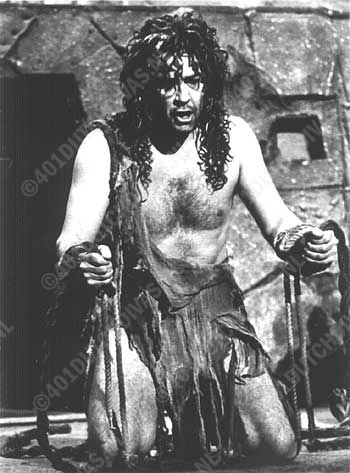 Harry Peeters as Jochanaan in Strauss' Salomé, Geneva

He has performed in Le Siege of Corinthe in Paris, 1985; at the Deutsche Oper am Rhein, Dusseldorf from 1987; In Geneva (1987) as Bluebeard by Dukas; Senecca in Poppea and the villains, as Dr. Miracle in Les contes d'Hoffmann; as Gurnemanz in Parsifal in San Francisco and Houston (1982); he has performed in many popular Italian and French operas, baroque operas and Mozart (The Magic Flute, Idomeneo, Requiem) as well as Wagner (Das Rheingold, Parsifal). He has sung a number of roles at the Salzburg Festival including works by Martin, Janacek and in Kurt Weill's The Rise and Fall of the City of Mahagonny.
Harry Peeters was a regular guest at the De Nederlandse Opera. He debuted in 1987 in Verdi's Don Carlos in the role of King Philip II. He also sang in our country in Simon Boccanegra (Jacopo Fiesco,1989), La bohème (Colline, 1992), Il barbiere di Siviglia (Basilio, 1994), Symposion by Peter Schat (1994) and Macbeth (Banco, 1995), Salomé (Jochanaan, 1996), Parsifal (Klingsor, 1998), Pique dame (1999) and in Nabucco (Zaccaria, 2001).
Featuring productions: Sarastro in Die Zauberflöte (The magic flute) and Tantale in Jan van Vlijmen's Thyeste at La Monnaie (De Munt) in Brussels, Mephisto in Faust at the l`Opéra Royal de Wallonie, and Pimen in Boris Godunov with the Nationale Reisopera.
There exists many cd releases of Harry Peeters, a.o. of the operas Nabucco, Poliuto, Zauberflöte, Idomeneo, Nerone (Mascagni), L'Orfeo (Monteverdi), Tancredi (Rossini), Salomé and Oedipus Rex. But also in the lied-repertoire with lieder by Brahms, Rachmaninoff and Wolf. Recently Harry Peeters made a cd release with the Limburgs Symfonie Orkest and the Nederlands Kamerkoor under director Ed Spanjaard of the Requiem by Fauré.
Sources. a.o. Konzertdirektion Tobischek