Emile van Bosch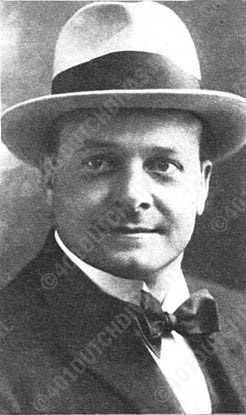 Emile van Bosch (1886-1940)
The Belgian baritone Emile (Emiel) van Bosch, born on January 10th, 1886 in Boom, Belgium, had already made epoch-making work for Flemish composers as Peter Benoit (1834-1901) and his follower Jan Blockx (1851-1912), when he leaved his country in 1914 to the Netherlands, that became his second homeland. He made his debut on December 14th in the Hollandsche Schouwburg at Amsterdam in the opera Miss Helyett from the French composer Edmond Audran (1840-1901) and build a wide repertoire, that besides opera also included operetta, lieder and songs.
He sang roles as Valentijn (Faust, Gounod), Alfio (Cavalleria Rusticana, Mascagni), Tonio (Paljas, Leoncavallo), Scarpia (Tosca, Puccini), Escamillo (Carmen, Bizet) Sharpless (Madame Butterfly, Puccini) and Giorgio Germont (La traviata, Verdi). His last appearance on stage was on May 24th, 1926 at Amsterdam in the Theater Carré as Escamillo in Carmen.
He died op January 24th, 1940 in Amsterdam.
Adolph Adam, from Si j'etais roi: "Dans le sommeil", 1924