Hélène Ludolph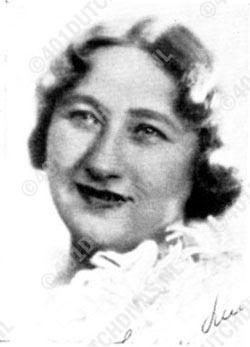 Hélène Ludolph-Geijsen (1901-1977)

Hélène Ludolph was born on 31 March 1901, in Antwerp. After the Great War she moved, at youthful age, to the Netherlands, where she settled down in Haarlem. In The Netherlands, she received her entire musical training. Her singing study she completed with the well known pedagogue Cornélie van Zanten. She appeared already soon, with lots of success at home and abroad (a.o. together with pianist Richard Boer in Bern, Paris and Brussels) as oratorio- and Lieder-singer and lend cooperation to lots of first performances, a.o. with compositions of Hendrik Andriessen, Alphons Diepenbrock, Willem Pijper, Arthur Bliss, Debussy, Hindemith, Messiaen, Poulenc, etc. Her beautiful, shining voice, her performance and musicality were highly praised. Also on radio - at home and abroad (a.o. at Radio Basel, together with pianist Rutger Schoute) - she appeared many times.
Hélène Ludolph also cooperated in movies, in studio Denham near London in the movie Myrthe en de demonen, where she sang the final scene of the film, together with the London Symphony Orchestra and a large boys- and male-choir.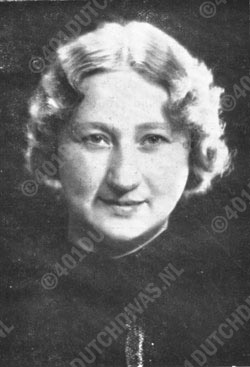 Only a few times she has sung - with great success - in operas: in the De reis naar China/ The journey to China of François Bazin on 11 February 1930 in the Hollandsche Schouwburg in Amsterdam, as Marguerite (Faust, Gounod) on 15 December 1939 in the Groote Schouwburg in Rotterdam and as Elsa (Lohengrin, Wagner) on 3 April 1940 in the Gebouw voor Kunsten en Wetenschappen in The Hague, the latter two with the Nederlandse Opera Ensemble' of Chris van Dam, a company that operated in the period from 1936 until 1941. At these occasion was clear that she also had a great talent for this kind of singing.
Of Hélène Ludolph's voice, His Masters Voice has recorded a great number of records, among them from important Dutch composers.
Alphons Diepenbrock: "De klare dag", recording 1931: