Jo Vincent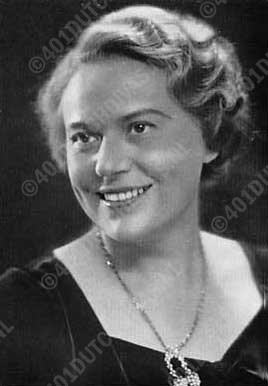 "This now is the perfect soprano voice, a slim tone that floats above the material, a tone that has body en rounding,a use of voice of nearby instrumental character... we talk about Jo Vincent in the cooperation with Willem Mengelberg."
Luister, mei 2000
" ....this was a art of singing of the highest level,of a touching perfection as we seldom hear...."
Lex van Delden ,Parool januari 1948.
Ever since she was a baby, oratorio-vocalist Jo Vincent, born as Johanna Maria Vincent on the 6th of March 1898, was immersed in music.Her father was a carillonneur in Amsterdam, where he gave his recitals on the Dam-square, and her mother used to sing self made lyrics to sections of different operas. The first to shape Jo Vincent's young voice, when she was a child, was Catherina van Rennes, who gave her her first singing lessons in the apartment over the well known New Music store on the Leidsestraat in Amsterdam. At the mere age of five years the soprano displayed strong ambitions to be a singer and van Rennes did have nothing but praise for her enthusiastic pupil. Later on, Jo Vincent also studied with Cornelie van Zanten. In 1920, Jo Vincent gave her first concert in the town of Assendelft in a village inn and in 1923 she performed with the "Concertgebouw Orkest" for the first time,which was conducted by Cornelis Dopper. Two years later, in 1925,she made her debut at the Concertgebouw in Amsterdam and was conducted by Willem Mengelberg, with whom she was to work many times after that.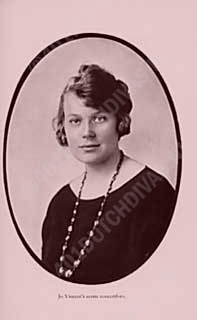 After seven years, she sang her first solo's of the Matthews Passion - conducted by Willem Mengelberg - on which she commented the following: "Of the performance I only remember one thing: the bass positively begged me to meet with him before the concert. If I refused to do this, he would disrupt our duet. Even at that time threats did not frighten me and I refused. The duet was never disrupted.!" Vincent was mostly a singer of oratorio- and passion music (by Mahler, Bach, Schubert, Wolf and more); one of her favorite pieces is the beautiful 'Magna Res est Amor' of the Dutch composer Hendrik Andriessen. Her bright voice and the warm humanity of her unaffected performances turned her into one of the most adored vocalists in the Netherlands. She was not part of the elitist society and certainly did not seek to be; she was very natural and her lack of pretension made her even more popular with the public. Sometimes she and alto-singer and longtime friend Theodora Versteegh joined in a duet. One time, in order to extend a holiday spent in Bergen aan Zee, Vincent arranged to give a concert in a church there and at this spontaneous event she met her husband-to-be: a mere year later they were married.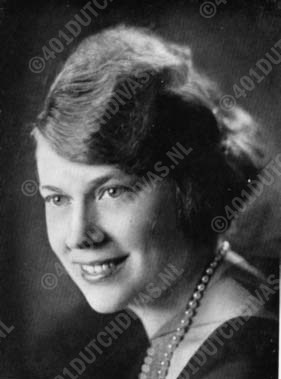 Although she was forced to prematurely end her career on the 30th of March 1942 as a result of the war, she returned and made a successful comeback when the war was over.Her popularity was felt in all of Western Europe.
In 1953 she officially retired but continued to perform at times. This same year she made an interesting remark on the schooling in the Hague she had had in order to become a teacher of solo-singing and for which she passed the exam when she was twenty years old: "How strange..., now that I am 55 years old, I am finally beginning to understand how to sing, but when I was only 20 years I was already certified to teach others to sing." She gave her last concert close to home at the concert hall of Haarlem.
She died 28 November, 1989 in Monte Carlo at the age of 91.
Discography

Many of her recordings are only released on 78rpm before and are now available on CD.