Sophia Offermans van Hove
"... Men kan ja eene nog schonere , sterkere stem, een groteren omvang bezitten, maar het groote air "Höre Israel, höre des Herrn Stimme" wegsleepender, meer onbeschrijflijk, verrukkend schoon voor te dragen, dan dit door Mej. Sophie Van Hove is geschied, achten wij eene onmogelijkheid en wij geloven, dat van de toehoorders al diegenen het met eens zullen wezen, wier harten kloppen voor wat schoon en edel is en die een warm gevoel bezitten voor kunst ... "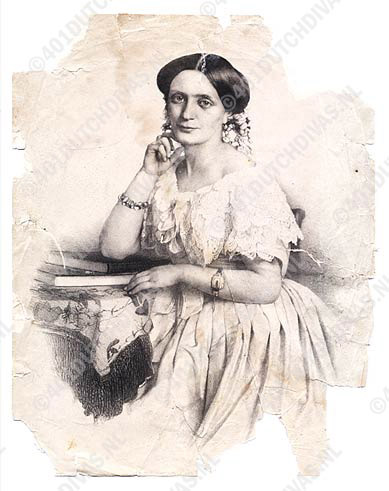 Sophia Offermans van Hove (1829-1906)
Sophie van Hove was born on 30 July 1829 in The Hague. Already soon they discovered the gift for the art of singing. Her first singing lessons she received at the 'Royal Music School' in The Hague. She made her debut in 1846 - at the age of 17 - and from this time on started her victory. Her preference went on to the German Classical and Romantic School. She appeared also abroad: Germany, Belgium, France and England.
Her last appearance was on 30 May 1879 in The Hague.