Marjanne Kweksilber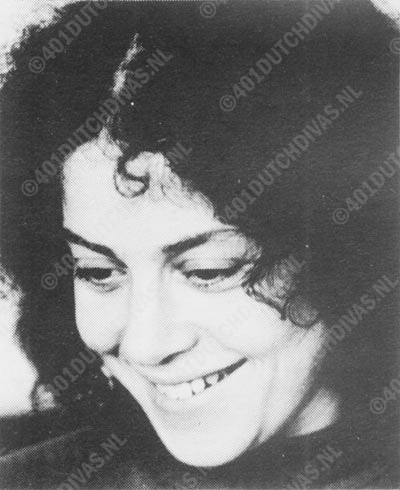 Soprano Marjanne Kweksilber was born in 1944. Here repertoire stretches out from renaissance and baroque up to and including the 20th-century music. She made her opera debut in 1977 in the premier of the opera Axel by Reinbert de Leeuw and Jos van Vlijmen. Later she sang also as Pamina in Mozart's Die Zauberflöte (The magic flute). She performed works of among others of Satie, Messiaen, Zemlinsky, Schreker, Berg, Webern and Hindemith. She made numerous appearances with the Schönberg Ensemble and in festivals within the country and abroad. Later she also gave singing lessons.
She made recordings for the Dutch label Harlekijn. In 1977 she recorded together with Reinbert de Leeuw melodies by Satie, Harlekijn 2925.517. Luister (Dutch equivalent of Gramophone) wrote, May 1977: " ... it is possibly not to much to say that Marjanne Kwelsilber carried away by a kind of De Leeuw-trance, but for me it is established that the singer these Satie-melodies not had sung that way, when De Leeuw wasn't at the piano. Complete from the text, without pose, with putting aside vocalist manors and complete in the ban of Satie's unreal art, that in the major of his melodies is yet more rare and fragile than in the piano works ..." J.S.
For Marjanne Kweksilber this Satie-recording was her recording debut. For her music means a kind of liberation. Marjanne: "Therefore I need it so much. You can name it an escape, but I call it a way of communication". She says to recognize in Satie much from her own live. "Yes, a kind of modest passion, the loneliness and irony, compassion and distance".
The singer, who later also gave singing lessons, was married with the pianist Ludwig Olshansky. Her son David is a well known clarinet player and her daughter Isadora Olshansky is a singer in the more lighter genre. Marjanne Kweksilber died on 12 May 2008 in her hometown Amsterdam in consequence of leukemia.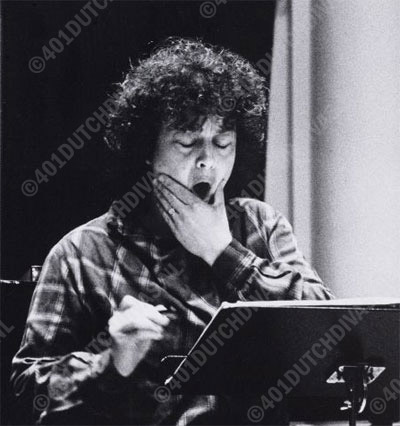 photo: Marrie Bot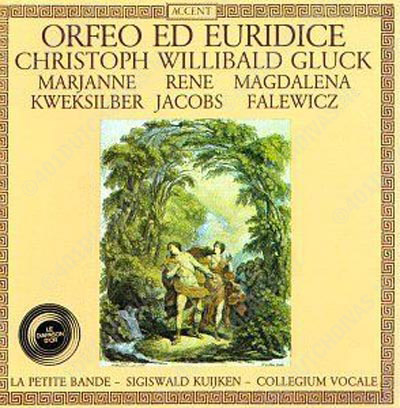 For the label 'Accent' - ACC 4822324. 1982 - she made a complete recording of Gluck's Orfeo ed Euridice, together with 'La Petite Bande' and René Jacobs (Orfeo), Magdalena Falewicz (Amor), under Sigiswald Kuijken.
For 'Das Alte Werk Reference', she sang in Bach: Cantatas, Vol.14 Other artist: Seppi Kronwitter (Treble/boy soprano); Paul Esswood (Alto); Kurt Equiluz (Tenor); Michael Schopper (Bass) Orchestra(s) / Ensemble(s) 'Leonhardt Consort Orchestra', 'Hannover Boys' Choir'.
With the Groningse Bachvereniging she made a live recording of Bach's Johannes Passion in March 1979. De roles were sung by Marius van Altena (evangelist), Max van Egmond (Jezus), Marjanne Kweksilber (soprano), Charles Brett (altus), Harry Geraerts (tenor) and Harry van der Kamp (bass). The whole under direction of Johan van der Meer.
Donemus CV 87 (released in 2000) Kamermuziek (Chamber music) (1980-1995) by Jeff Hamburg. Marjanne Kweksilber, soprano; Eleonore Pameijer, flute; Angel Gimeno, violin; Doris Hochscheid, cello; Frans van Ruth, piano; recorded in 1996.
Channel Classics CCS 7995 (released in 1995) "Modern Times. Dutch Jewish Composers" : Rosy Wertheim 1888-1952. Trois Morceaux for flute and piano (1939), Sonatine for cello and piano (ca. 1920, manuscript) and Trois Chansons for voice, flute and piano (1939). Ignace Lilien 1897-1964. Modern Times Sonata for violin and piano (1935). Leo Smit 1900-1943. Sonate for flute and piano (1943) and Deux Hommages for piano (1928, 1930). Marjanne Kweksilber, soprano; Eleonore Pameijer, flute; Marijke van Kooten, violin; Doris Hochscheid, cello; Frans van Ruth, piano; recorded in 1995.
Alban Berg, for 4 Jeugdliederen: Fraue, du Süsse , VARA, 1980.