John van Kesteren
The tenor John van Kesteren was born on 4 May 1921 in The Hague. His very first appearance was in 1942 with a operetta company in Apeldoorn in the role of Barinkay in Johann Strauss's Der Zigeunerbaron. Before the war was over he had appeared in five operettas. From 1946 on he studied at the Royal Conservatory in The Hague with the bass Willem Ravelli. Of fundamental importance to his career, however, was his meeting with the director Lothar Wallerstein, head of the opera school in the Netherlands, who not only taught the finer points of the theatrical presentation of an operatic role, but also made him aware as a vocalist of his expressive potential. John van Kesteren made his debut in 1947 in Scheveningen, the Netherlands, as the Italian singer in Der Rosenkavalier, a production with Anni Konetzni, Fritz Krenn and the very young Hilde Güden. In 1949, while he was still an amateur, he got another one-in-a-million chance. The world-famous conductor Erich Kleiber asked him to audition for the roles of the young sailor and Melot in Wagner's Tristan und Isolde, in a production by the Wagner Society and, once again, directed by Lothar Wallerstein.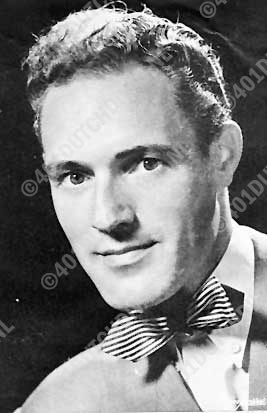 John van Kesteren - youth portrait
After studying with Nadia Boulanger in Paris and Vera Schwarz in Salzburg John van Kesteren went to Berlin where he joined the Komische Oper in 1954 and the Stadtische Oper in 1956. In 1959 he moved to Munich at the invitation of both the National Theatre and the Theater am Gartnerplaz, where he remained for seventeen years. As a lyric tenor with a remarkable range in the upper register he specialized in roles that are generally difficult to cast, in both the 18th and 19th-century repertoire (greatest roles: Rameau's Platée, Rossini's Le Comte Ory and Chapelou in Adam's Le Postillon de Longjumeau, and suchlike) and 20th-century works, ranging from roles in Richard Strauss's operas and Carl Orffs Carmina burana to Sinopoli's Lou Salome. Carl Orff, who later became a close friend, would even write to people anywhere in the world planning to perform Carmina burana saying that John van Kesteren was his favourite 'Roasted Swan'. In later years Van Kesteren specialized in character parts, as well as singing a wide concert repertoire that included hundreds of appearances as the Evangelist in Bach's St. Matthew Passion. He concertized in all significant concert halls around the world.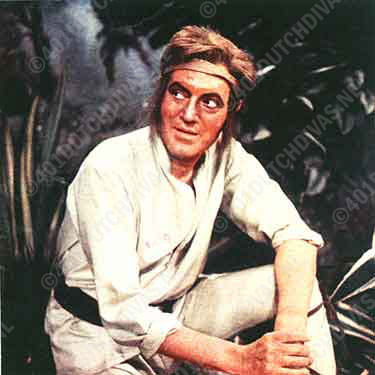 John van Kesteren as Nadir in 'Les pêcheurs de perles'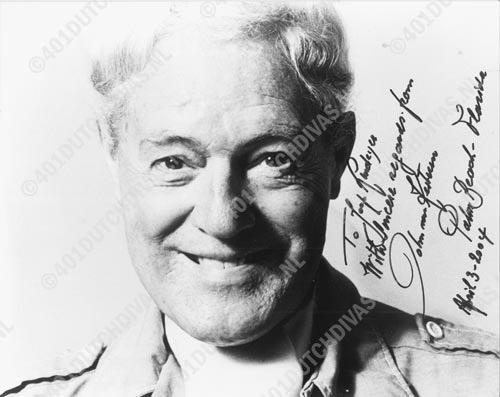 John van Kesteren - his most recent portrait
John van Kesteren lives now in Florida, Palm Beach with his wife Louise and he is still invited to sing his part in Orff's Carmina Burana - in Barcelona in 2000, for instance, and Ottawa in 2001, although he will be eighty by then. The amazing thing about his technique is that the voice is no different now from what it was when he started out. As John van Kesteren told: "You could still wake me up in the middle of the night to sing a high C and I could do it with no problem at all.
John van Kesteren died on 11 June 2008 in his home town Jupiter (Palm Beach, Florida) at the age of 87. He belonged to one of the most important tenors of the 20th century. In a list of the music magazine Opera and Concert of the top 100 tenors of the 20th century John van Kesteren was placed on the 41th position. The list was composed by music critics of 42 countries. The first place was for Enrico Caruso. Among the others: Placido Domingo (7th), Jose Carreras (28th), Jacques Urlus (30th) and Luciano Pavarottti 51th.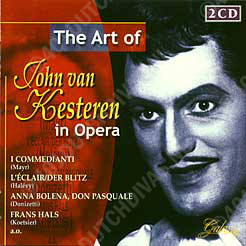 Discography:
THE ART OF JOHN VAN KESTEREN IN OPERA
Fragments from opera's of Gluck, Sacchini, Haydn, Cimarosa, Mayr, Rossini, Donizetti, Bellini, Halévy, Adam, Verdi, Gounod, Bizet, Rimski-Korsakov, d'Albert and Koetsier.
John van Kesteren (tenor), Erika Köth, Ingeborg Halstein (soprano), Hetty Plumacher(alto). Marcel Cordes, Heinz Hermann (bass), various orchestras and conductors.
label: Gala GL 100.572 (2)
John van Kesteren in the Cavatine uit Le Comte d'Ory