Simon van der Geest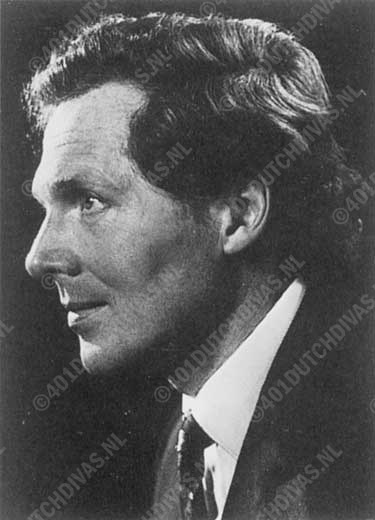 Simon van der Geest made his debut at the 'Nederlandse Operastichting' in 1966 as Tamino in 'Die Zauberflöte' of Mozart. As 'Queen' sang at this performance Cristina Deutekom. As lyric tenor he was for years to hear in the Netherlands in opera-roles as Don Basilio (Le nozze di Figaro), Alfred (Die Fledermaus), Monsieur Triquet (Jevgenj Onjegin) and in operas of Rossini, Richard Strauss and as Albert Herring in the same opera of Benjamin Britten. Also as concert-singer he appeared in a many-sided repertoire, including appearances in Bach's Matthäus Passion (a.o. under Eduard van Beinum), usually as Evangelist and in his cantatas. At the same time he appeared frequently in radio concerts. Simon van der Geest sang during the last years of his career especially character roles, with which he was very successful. His final opera performance was on December 29th, 1985 in the Circus theater, Scheveningen, as Altoum, the emperor in Puccini's Turandot, Cristina Deutekom sang in here the title role.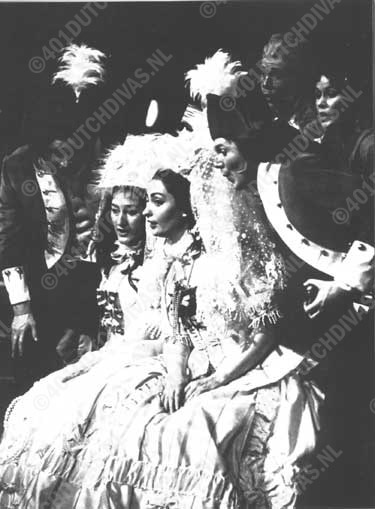 Gerrit Visser lived in the little village Bellingwolde, in the province Groningen, where he occupied himself in the late years of his live with music. A.o. with musical evenings, lieder evenings and with the giving of singing lessons.
From one of the recordings, which he was very devoted to, you can hear the following fragment, a live recording of Mozart's Der Schauspieldirektor, the trio from this, together with the sopranos Cristina Deutekom as Madame Herz and Wilma Driessen as Madame Silberklang.
Mozart, Schauspieldirektor, trio