Marcel Reijans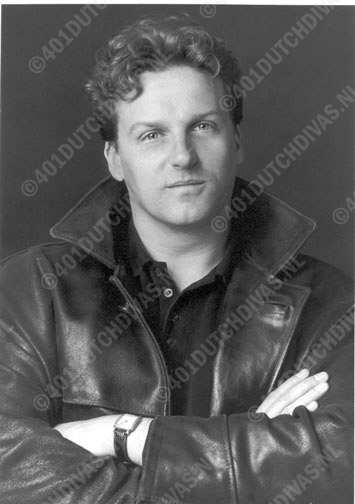 Marcel Reijans, born 1964
After completing his studies in political science and communication science, the Dutch tenor Marcel Reijans began studying voice at the Sweelinck Conservatory in Amsterdam in 1990 with Margreet Honig and Maarten Koningsberger. From 1994 to 1996 he studied with Marlena Malas and Mikael Eliasen at the Curtis Institute of Music in Philadelphia, earning a Master of Music degree in Opera. In 1995 Marcel Reijans was a finalist in the 5th Luciano Pavarotti Competition and in 1996 he won first prize in the Christina Deutekom Concours. At the 1997 Cardiff Singer of the World Competition he represented The Netherlands. Following he made a great career with the Dutch Travelling Opera (Reisopera) and the Dutch National Opera (DNO). Currently, 401DutchDivas and sister website 401DutchOperas are working with Reijans toward a May 2018 concert involving arias and ensembles from Dutch court composers at the French Theatre The Hague 1751-1790.
Mr. Reijans performs regularly in recitals, oratoria and opera. As an oratorio singer he has performed a wide range of works from the 17th to 20th century and has worked with conductors such as Ton Koopman, Jos van Veldhoven, Kenneth Montgomery, Jaap van Zweden, Marc Soustrot, Louis Langree, and Jan-Willem de Vriend.
In 1995 Marcel Reijans made his American debut at the Philadelphia Opera as Bruno in I Puritani (Bellini). In the summer of 1996 he participated in the Merola Opera program of the San Francisco, singing the role of Count Almaviva (Il Barbiere di Siviglia). It was with this role that he toured America with the Western Opera Theater in the fall of 1996.
Marcel Reijans has continued to add many roles from many different styles to his repertoire. He performed Ferrando (Così fan tutte) under the direction of René Jacobs at the Schwetzinger Festspiele and at the festivals of Montreux and Innsbruck, and recently under the direction of Thomas Hengelbrock at the Internationale Sommerfestspiele in Baden-Baden as well as at the Semperoper Dresden with Friedemann Layer. Other performances of Mozart operas have included Don Ottavio (Don Giovanni) both at the New York City Opera and with the National Touring Company of Holland under the baton of Lawrence Renes; under the direction of Stephen Lord as conductor, and Mikael Melby as director, Marcel Reijans sang Tamino (Die Zauberflöte) at the Boston Lyric Opera.
In addition to that Mr. Reijans has sung the title roles in Hippolyte in Rameau's Hippolyte et Aricie in St. Louis, USA, Monteverdi's L'Orfeo and Bernstein's Candide as well as the roles of Kudrjáš (Kát'á Kabanová) with the National Touring Company of Holland, Fenton (Falstaff) at the Hamburgische Staatsoper, Laerte (Hamlet) in the Amsterdam Concertgebouw, Teseo (Arianna by Alexander Goehr) in Saint Louis, Camille (The Merry Widow) in the Vocal Festival of the Concertgebouw, Nencio in Infedeltà Delusa with Combattimento Consort, Aeneas (Dido and Aeneas) at the Malaga Opera. With Opera Zuid he sang Ernesto (Don Pasquale) and Janek (Ve(c Makropulos). The role Janek was also sung by him at the Festival d'Aix-en-Provence, under the direction of Sir Simon Rattle, and at The Nederlands Opera conducted by Edo de Waard. He could also be heard in Strauss' Daphne conducted by Edo de Waart, in Matthew's Passion under the baton of Jaap van Zweden, and as well as in Salome as 2nd Nazarene with the Boston Symphony Orchestra conducted by Seiji Ozawa.
Marcel Reijans made his debut with The Netherlands Opera in 1998 singing the role of Chekalinsky in Pique Dame under the baton of Seymon Bychkov and in 1999 he sang the role of Evandre in Alceste under the direction of Hartmut Haenchen, conductor and Pierre Audi, director, followed by Chevalier de la Force in Dialogues des Carmélites last season. In Amsterdam Mr. Reijans also sang the role of Ein junger Seemann in Tristan und Isolde, directed by Sir Simon Rattle. He made his debut in Carnegy Hall, New York City, singing the same part with the Chicago Symphony Orchestra conducted by Daniel Barenboim. The Royal Concertgebouw Orchestra invited him to take on him the role of Shepherd in Stravinsky's Oidipus Rex in the Christmas concerts conducted by Riccardo Chailly.
His future engagements for this season include Don Ottavio in Don Giovanni, as well as Scaramouche in Strauss' Ariadne auf Naxos, both in the Gran Teatro del Liceo in Barcelona, Matthew's Passion with the Rotterdam Philharmonic Orchestra conducted by Markus Stenz, in addition to that a recital accompanied by Reinbert de Leeuw, and various concerts and performances in Dresden upon invitation of Hartmut Haenchen. During next season Marcel Reijans can be heard in De Nederlandse Opera in Berlioz' Les Troyens, in Marseille in Mozart's Die Zauberflöte, in Hamburg in Mozart's Cosí fan tutte, and in Antwerp/Gent in Strauss' Arabella.
Discography:
NOVEMBER 2001: Il re pastore (Mozart), Marcel Reijans in de rol van Agenore, Musica ad Rhenum o.l.v. Jed Wentz
Mozart Edition Brilliant Classics 99717 (2001)
NOVEMBER 2001: Il Sogno di Scipione (Mozart), Marcel Reijans als in de rol van Emilio, Musica ad Rhenum o.l.v. Jed Wentz
Mozart Edition Brilliant Classics 99729 (2001)
NOVEMBER 2001: Mitridate, re di Ponto, Marcel Reijans in de rol van Mitridate, Musica ad Rhenum o.l.v. Jed Wentz
Mozart Edition Brilliant Classics 99723 (2001)
Rudolf Escher, Nostalgies for tenor and small orchestra, Netherlands Radio Chamber Orchestra o.l.v. Ed Spanjaard
Composers' Voice Classics CV 104 (2001)
W.A. Mozart, Die Zauberflöte, aria of Tamino Wie stark ist nicht dein Zauberton
Recent, october 2003, Marcel Reijans has his own website.
sources: o.a. : Idiaal! artist management