Jo van de Meent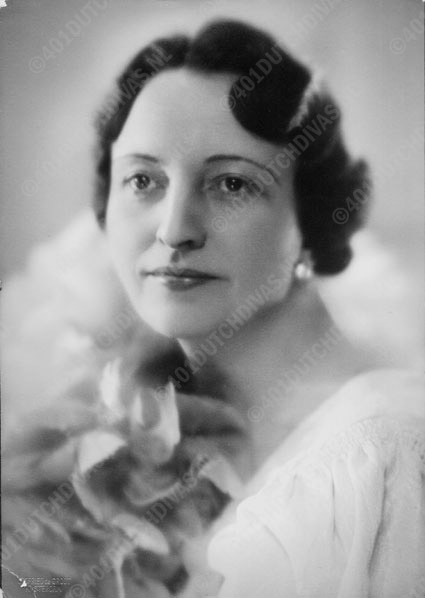 Jo van de Meent-Walter was born on 16 July 1902 in Harlem. She followed her sing study with the famous singing teacher Cornélie van Zanten and with Eduard Lichtenstein in Amsterdam. Jo van de Meent received - in the beginning of her career - great support of the Rotterdam' conductor Eduard Flipse, just as her colleague Ankie van Wickevoort-Crommelin. She appeared regular in the 'Amsterdam Concertgebouw' and at the 'Kurhaus' in Scheveningen. She appeared regular in oratorio and she introduced the premier of 'Belsazar', a great composition for alto-solo and orchestra of the Dutch (female composer Henriëtte Bosmans under the baton of Eduard van Beinum. In February 1940 she appeared - also with the Concert Gebouw Orchestra - in a performance of Debussy's 'Le Martyre de Saint-Sébastien' under Ernest Ansermet.
She also appeared in operas. Her debut at the opera-stage she made in 1935 in 'Halewijn (Willem Pijper). She appeared more as hundred times in operas as, a.o. 'Les contes d'Hoffmann' (Offenbach), Tiefland (d'Albert), Cavalleria Rusticana (Mascagni), etc. Her last opera performance was in 1961 in Jenufa (Janacek), in the role of grandmother Buryja.
After ending her singing career as singer she devoted herself to give singing lessons. Jo van de Meent died on 10 April 1988.
She made one recording on the label Philips, 'Aus einem Totenhaus', by the Czegian composer Janacek. She sings the tiny part of ' The hussy'.
Giuseppe Verdi, Rigoletto: Bella figlia dell'amore
, duet together with tenor Michel Gobets, VARA recording 1940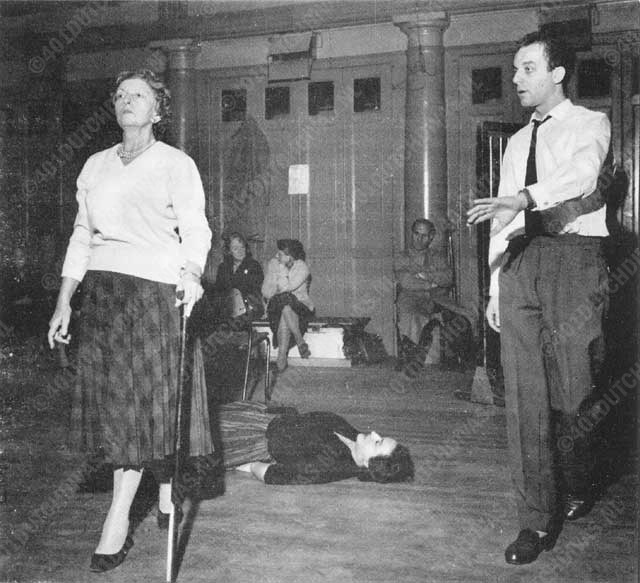 Repetition Suor Angelica: Jo van de Meent, Angela Vercelli (lain on the ground) and stage director Wolf-Dieter Ludwig
Performance of the Nederlandse Opera of 'Il trittico' with reference to the 'Puccini commemoration' 1958