Sylvia Schlüter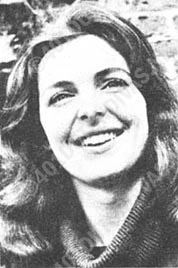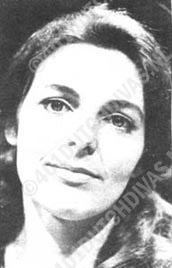 Sylvia Schlüter, alt
The contralto Sylvia Schlüter, born in 1949 is a many-sided singer. She appeared at home and abroad and was regularly to hear on radio and television. On the invitation of the main oratorio societies she performed solo in many oratorios. Recently - autumn 2000 - I heard her in 's-Hertogenbosch in Bach's Weihnachtsoratorium. She appeared at the Holland Festival in a.o. Missa in die festo by Alphons Diepenbrock, completed by H.Andriessen and joined further festivals in Belgium, France, Germany, Italy, Spain, Austria, Poland, Hungary, Denmark, Canada and the United States.
The versatile repertoire of Sylvia Schlüter include works from the early baroque period until the contemporary compositions. So she co-operated a.o. at the world premiere of the cantata Alcyone by Maurice Ravel (Utrecht and Vienna) and in the first performances of the lieder cycle 'Wie' (Who) by Peter-Jan Wagemans and the lieder 'Tres Gacelas' for contralto and chamber orchestra by António Chagas Rosa.
She also performed the role of Geneviève in the lyric drama 'Pelléas et Mélisande' by Debussy in Paris and Madrid, under stage-management of the well known stage-manager Peter Brook. She was also to hear in concert performances of a.o. Jevgenj Onjegin, Mosé, La Bohème (Leoncavallo) and sang with the Nederlandse Operastichting in 1983 Eduige in Rodelinda (Händel). In this performance sang the famous mezzo-soprano Jard van Nes the role of Bertarido.
On CD (Globe) are released 22 lieder by Johannes Brahms, on which occasion she was accompanied by Rudolf Jansen. But also works by Bach, Mozart, Stamitz and Diepenbrock and work of other Dutch composers are performed by Sylvia Schlüter and released on CD.
Friedrich von Flotow, Martha: Jägerin, schlau im Sinn,
VARA recording 1974