Helena Rasker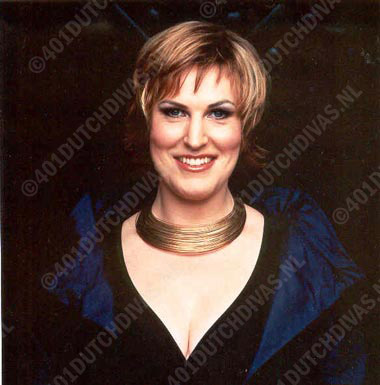 Helena Rasker finished her studies at the Royal Conservatory of Music in The Hague, the Netherlands, with distinction. She continued her studies in the Tanglewood Music Center in the United States. Following her studies she is being coached by Diane Forlano in London.
The repertoire of Helena Rasker is very much varied.
She sang the Tsvetajeva Lieder of Shostakovich with the Schönberg Ensemble, conducted by Reinbert de Leeuw in the Grote Zaal of the Concertgebouw in Amsterdam. The Kollegium Winterthur decided to invite Helena Rasker and the Schönberg Ensemble to repeat the concert in their own concert hall, and immediately invited Helena Rasker to do another concert in the following season : Kindertotenlieder by Mahler, conducted by Jac van Steen. In addition Helena Rasker sang the Wesendonk Lieder of Wagner in the Henze version conducted by Lev Markiz, and the Lieder eines Fahrenden Gesellen of Mahler with the Doelen Ensemble conducted by Henk Guittart in the Gergyev Festival.
With regard to chamber music Helena Rasker sang the Liebesliederwalzer of Brahms with Leo van Doeselaar and Wyneke Jordans in the Muziekcentrum Vredenburg in Utrecht, and this season she sings French songs with soprano Johannette Zomer and pianist Reinild Mees in a staged recital, directed by Dutch film-producer Frans Weisz. In addition she could be heard in Schönberg's Pierrot Lunaire with members of the Royal Concertgebouworkest in the Kleine Zaal of the Concertgebouw in Amsterdam. In this same venue Ms. Rasker now already a few times sang the Galgenlieder by Gubaidulina with the Schönberg Ensemble.
Additionally Helena Rasker performs regularly in oratoria. Under the baton of Jaap van Zweden she sang Mozart's Requiem. Michel Corboz not only conducted her in the Requiem by Von Suppé with the Orchestre de la Suisse Romande, but also in the Hohe Messe of Bach in the Festival La Chaise-Dieu and in a few other baroque works. Conducted by Peter Neumann Helena Rasker sang the role of Irene in Händel's oratorium Theodora, which was recorded on CD.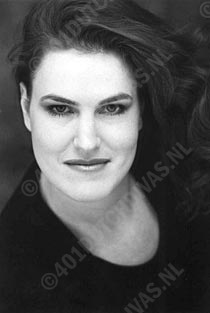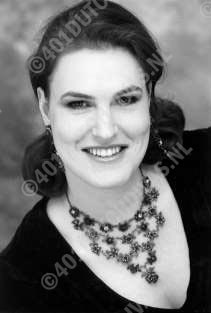 At De Nederlandse Opera Helena Rasker participated in Moses und Aron, directed by Pierre Boulez in a coproduction with the Salzburger Festspiele. This opera was also recorded on CD. In addition to that Ms. Rasker also sang in Rêves d'un Marco Polo by Claude Vivier, also a production with De Nederlandse Opera, conducted by Reinbert de Leeuw and directed by Pierre Audi. Already a few times she sang the role of Lola in Cavalleria Rusticana (Mascagni) in productions of Opera Zuid and Opera Ahoy.
In various Dutch radio and television programs Helena Rasker already could be heard. She also participated in a few CD productions, among which a live CD-recording of Prometheo of Luigi Nono conducted by Ingo Metzmacher at the Salzburger Festspiele.
Helena Rasker was honoured by the invitation by Dawn Upshaw to join her in her Carte Blanche concert series, which took place in the Amsterdam Concertgebouw last month. Next season will do concerts with the Ensemble Vocal de Lausanne conducted by Michel Corboz in Spain, Portugal, France, Switzerland and Japan. Helena Rasker will make her debut as Dritte Dame in Mozart's Die Zauberflöte in Alden Biesen, Belgium, ans as Orfeo in Gluck's Orfeo ed Euridice, with the Netherlands Chamber Orchestra conducted by Christian Zacharias.
Discography:
João Domingos Bomtempo: Kyrie and Gloria, Gulbenkian Orchestra and Gulbenkian Choir olv. Michel Corboz, with Véronique Gens, John Bowen and Luis Rodrigues
Strauss Portugalsom SP4383 (rec 1997, edit.2002)

Georg Friedrich Händel, Theodora HWV 68, Helena Rasker in de rol van Irene, a Christian, Köllner Kammerchor, Collegium Cartusianum o.l.v. Peter Neumann
Dabringhaus und Grimm MDG 332 1019-2 (2000)
Leo Smit, La Mort (complete works), with Valerie Guillorit and Frans van Ruth
Donemus CV90-93 (2000)

Arnold Schönberg, Moses und Aron, Koninklijk Concertgebouw Orkest conducted by Pierre Boulez
Deutsche Grammophon 449 174-2 (1996)
Claude Vivier, Prologue pour un Marco Polo, Schönberg Ensemble/Asko Ensemble conducted by Reinbert de Leeuw
Philips 454 231-2 (1996)
Luigi Nono, Guai ai gelidi mostri, Ensemble Recherche conducted Andre Richard
Montaigne Auvidis MO 782047 (1995)
Luigi Nono : Prometeo -Tragedia dell'ascolto, Ensemble Modern conducted by Ingo Metzmacher
EMI 5 55209 2 live recording Salzburger Festspiele (1993), Preis der Deutschen Schallplattenkritik
(nomination/Nominierung), Choc du Monde de la Musique, ECHO Deutschen Schallplatten Preis
G.F.Händel, uit Theodora: New scenes of joy:
sources: o.a. : Idiaal! artist management