Ruud Van Der Meer
The actual name of the Dutch baritone Ruud van der Meer, born 1936 in Holland is Rudolf Cornelius Adrianus van der Meer. He studied music at the Royal Conservatory of The Hague, which covered also conducting and oboe playing. Later he studied with Lucie Frateur, Dora Lindeman and in Paris with Pierre Bernac. Finally he studied in Salzburg with Gerald Moore and Paul Schilkawsky. He was winner of Singing Competitions of 's-Hertogenbosch (Vocalisten Concours), Barcelona and Toulouse.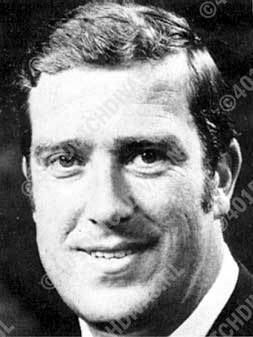 Ruud van der Meer, baritone

Ruud van der Meer made in 1967 his debut as a singer in a concert with the Concertgebouw Orchestra Amsterdam. However, he was firstly employed as oboist in the Philharmonic Orchestra of The Hague. In addition, he worked as a choir conductor and as a concert singer. Soon he became known by concerts, which he gave in his homeland Holland, in the music centres of Western Europe, in Scandinavia and in North America, as well as by his broadcasts and recordings. His concerts brought him to London and New York, to Berlin and Vienna, and Warsaw. He also appeared with great success in many festivals, including the Holland Festival, the Festival of Bregenz and the English Bach Festival. He appeared together with the well-known Dutch soprano singer Elly Ameling in London and New York in a programme of the Italian and the Spanish Liederbook of Hugo Wolf to. He gave concerts in Moscow in 1988. In 1988 he undertook a big tour to Russia. On the concert podium he appeared in a very extensive repertoire and was characterised particularly as an outstanding Bach interpreter. He appeared many times in Passion performances with the Concertgebouw Orchestra under Nikolaus Harnoncourt. However in his concerts he presented to the public many more oratorios and Lieder. He has lived in Wassenaar, and since 1972 was a professor at the Conservatory of Amsterdam.
He made numerous recordings, particularly under the label of Telefunken, among them Bach Cantatas, Works of Händel and the bass-solo in a complete recording of Matthäus-Passion of J.S. Bach. Additional recordings appeared on the labels CBS, Erato, Polydor, Philips and Ottavo (Lieder of J. Brahms).