Willem Mengelberg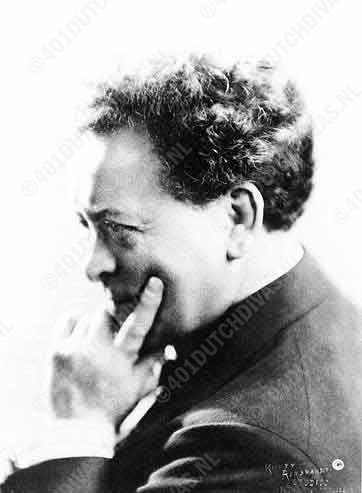 Mengelberg was at times called the Horowitz of the orchestra. Like the pianist, he was a romantic, a virtuoso with a consummate technical facility who took every effort to fathom the composer's intentions and bring these out to their fullest effect in a way that was audible to the very back of the concert hall. His conducting made a deep impression, both on the orchestra and the audience. Never neutral or objective, his interpretations were exciting and compelling and invariably sought to reveal the musical meaning behind the notes. Despite his respect for the written note, Mengelberg often, with the best of intentions, made sweeping alterations in scores. His attitude to this practice comes vividly to life in the two following quotations: "The performer must help the creator", and "Faithfulness to the notes is a recent invention". Mengelberg was a link in the nineteenth-century, Austro-Germanic romantic tradition of conducting: Wagner-Mahler-Mengelberg-Furtwängler. His approach differed greatly from that, for example, of Toscanini, the leading pioneer of a more objective, typically twentieth-century style. Mengelberg's tempos were precise, yet supple. He often employed rubato (fluctuations of tempo), allowed lavish portamento (gliding from one tone to the next) in the strings, and made numerous alterations in dynamics, changing an incidental piano to a forte, or vice versa, or swelling a forte to fortissimo. On various occasions he would double the woodwinds, as Mahler and even the 'objective' Toscanini would do in similar circumstances.
admittedly taken from: "Willem Mengelberg Dirigent Conductor", Haags Gemeentemuseum, 1995. Frits Zwart
Photographs by courtesy of the foundation:
Haags Gemeentemuseum: 'Het Willem Mengelberg Archief'.
biography, part one
biography, part two
Mahler, fourth symphony
list of recordings
reviews
books