Cécile van de Sant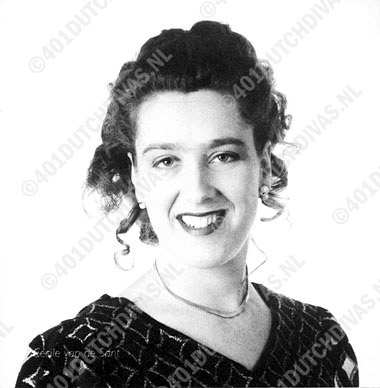 Cécile van de Sant, mezzo soprano

Cécile van de Sant studied with Cora Canne Meijer at the Sweelinck Conservatorium Amsterdam where she graduated Cum Laude and continued her studies in New York with Marlena Kleinmann Malas. She won prizes at numerous competitions amongst others the Internationaal Vocalisten Concours 's Hertogenbosch, the Concours de Chant in Toulouse and the prestigious Hans Gabor Belvedere Wettbewerb in Vienna.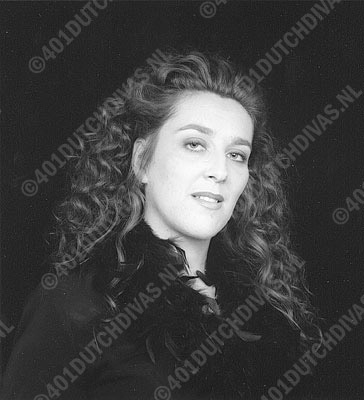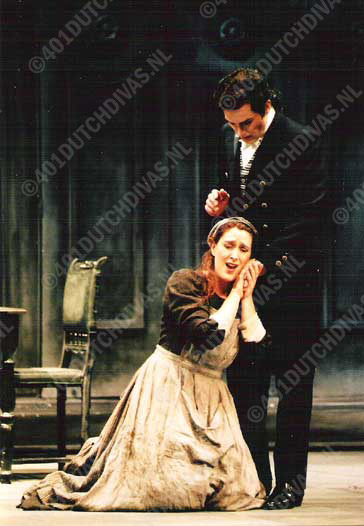 As Cenerentola in Kaiserslautern 2000

Her operatic roles include Tauride in Händel's Arianna in Creta and Unulfo in Rodelinda with the Göttingen Händel Festival; the titlerole in Tamerlano in Utrecht and Amsterdam; Cornelia in Giulio Cesare with Opera Ireland; the second harlot and the Queen of Sheba in Solomon with the Israel Philharmonic Orchestra in Tel Aviv and Haifa; the Messagiera and Proserpina in Monteverdi's L'Orfeo with the Bayerische Staatsoper in Munich and Speranza at the Teatro Liceu, Barcelona; the title role of Rossini's La Cenerentola in Kaiserslautern and Rosina in Il Barbiere di Siviglia in London; Olga in Eugene Onegin at the Nationale Reisopera and with Opera North; Geneviève in Pelléas et Mélisande; the third lady in Die Zauberflöte for Opéra National de Paris and Orfeo in Gluck's Orfeo ed Euridice with Scottisch Opera.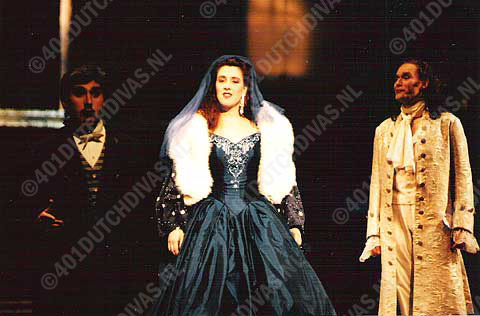 As Cenerentola in Kaiserslautern 2000

Cécile also performs extensively in concerts and oratorio such as Bach's Weihnachtsoratorium with the Combattimento Consort under the baton of Jan Willem de Vriend, the Symphony nr. 9 of Beethoven in Japan and with Jaap van Zweden with het Orkest van het Oosten, and Bach's Hohe Messe under the baton of Jordi Savall in Cuenca. She worked with conductors amongst others, Ivor Bolton, Claus Peter Flor, Armin Jordan, Raymond Leppard, Nicholas McGegan, Ed Spanjaard, Lawrence Renes, Richard Farnes, Kenneth Montgommery and Jos van Veldhoven.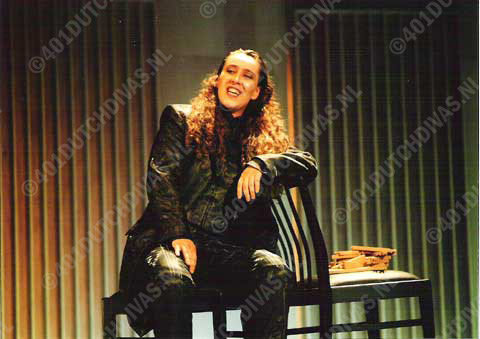 As Unulfo in Rodelinda, Händel Festspiele in Göttingen 2000

Future engagements include Kate in Britten's Owen Wingrave at the Concertgebouw, Amsterdam, the Dutch premiere of Deus Passus by Rihm with the Rotterdams Philharmonisch Orkest, Suzuki in Madama Butterfly in Sweden, Goffredo in Rinaldo in Göttingen and Tauride in Arianna in Creta with the Nationale Reisopera under the baton of Jed Wentz with whom she recorded Mitridate (Farnace) and La Clemenza di Tito (Sesto) for Brilliant Classics.
Uit Mitridate, rè di Ponto, de aria van Farnace: Va, l'error mio palesa
Discography:
G.F. Händel Arianna in Creta
Philharmonia Baroque olv Nicholas McGegan NDR
G.F. Händel Rodelinda
Concerto Köln olv Nicholas McGegan NDR
G.F. Händel Rinaldo
Concerto Köln olv Nicholas McGegan NDR
W.A. Mozart Mitridate, Rè di Ponto
Musica ad Rhenum, olv Jed Wentz Brilliant Classics
W.A. Mozart La Clemenza di Tito
Musica ad Rhenum, olv Jed Wentz Brilliant Classics
Henry Muldrow A Symphony of sorrow HMR
Henry Muldrow Songs of Nonsense HMR