Jennie Veeninga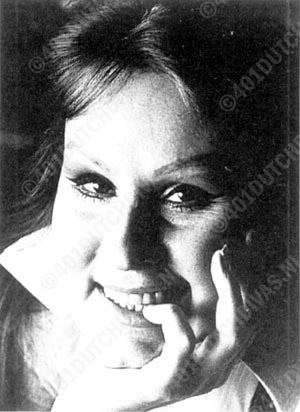 Jennie Veeninga, born 1936
Jantina (Jennie) Hendrika Veeninga was born in Haarlem, as daughter of Roelof Veeninga and Maria Magdalena van der Linden on 28 November 1936. After following the industry school, she obtained the diploma cutter-out and worked afterwards as saleswoman/ cutter-out in a fashion business. Though she had always a beautiful voice, took singing lessons and went next to the conservatory. For this purpose she received a scholarship, but for living costs she had to work at the same time. With the Hoofdstad Operette she sang two seasons. Later she appeared at the musical My fair Lady. Her first TV-program was as member of the choir in a show with Wim Sonneveld (a.o. Blijf in Holland/ Stay in Holland). After the completion of her study, her opera career - as for many Dutch singers - mainly took place abroad: Germany (Kassel) and Belgium (Flemish Opera). There she sang the classic opera roles.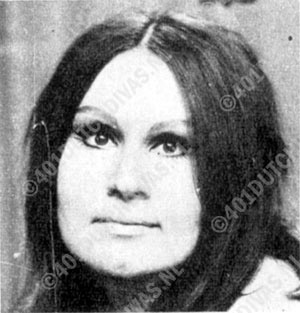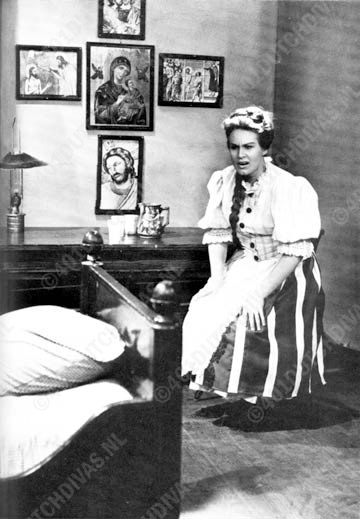 Jennie Veeninga as Jenufa by Janacek,
in a TV-production of Frans Boerlage
Jennie Veeninga made her debut with the Nederlandse Opera as 'eine Griechin' in Iphigeni auf Taurus by Gluck, on 20 June 1964. Iphigeni was sung in this performance by Gré Brouwenstijn. Her first principal part was as Lucy in The Telephone by Menotti on 2 May 1966 in the Stadssschouwburg/ municipal theater of Eindhoven. This was a performance of Opera-Studio (of the Nederlandse Operastichting). On 6 April 1973 she sang - after an absence abroad of several years - once again a principal role with the Nederlandse Operastichting: Rosalinde in Die Fledermaus. Eisenstein was sung by Anton de Ridder, Alfred by John van Kesteren, Dr. Falke by Henk Smit and Adèle by Wilma Driessen. Further she sang as Proserpina ( L'Orfeo, Monteverdi), Tosca (Puccini), Diana (Orpheus in de onderwereld, Offenbach), the grandmother (De speler/ The player, Prokofjev), Mrs Alice Ford (Falstaff, Verdi), Elisabetta di Valois (Don Carlos, Verdi), Hanna Glawari (Die lustige Witwe, Léhar), Bess (Houdini, Peter Schat) and as final role with the Nederlandse Operastichting, on 16 November 1978, she sang the role of Métella in La vie Parisienne, Offenbach.
Jennie Veeninga appeared several times for the Dutch television.
Recordings of her are rare, the only recording I could find of her was as Dhia (a geisha), in Iris of Mascagni. A live-recording from the Concertgebouw of Amsterdam, 1963. Iris was sung at this occasion by Magda Olivero. Verona 27014/15
Mascagni, Cavalleria rusticana "No, no Turido, rimani ", duet with Anton de Ridder, private recording